Dodge Ram Pickup Owner Manual's
---
Dodge Ram Pickup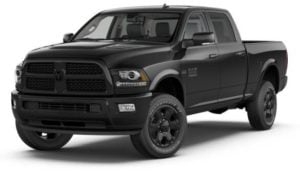 The Dodge Ram is a range of pickup trucks of split from its parent brand like the Viper to create its own sub-brand in 2010.
The original Ram name first appeared in 1980 when Dodge retired the older D Series of trucks line.
The Ram line of pickup trucks have won countless awards from many publications as their favourite truck.
The original 1980's version of the pickup truck was available as a 2 or 4 door with extended cab and powered by a range of V6 and V8 engines with automatic or manual transmissions.
Over the decades the range of engines have remained vast giving customers a great deal of power-plants to choose from though recent models have gained a wider variety of transmissions.
A hybrid option was first available for the Ram in 2003 though only to commercial fleet purchasers, a domestic option was not available until 2011. The plug-in hybrid option for the Ram added an additional 20 miles to the range and could push the miles per gallon rating up to 32 on long journeys.
Just before Ram split off into its own brand by parent company Chrysler it started using a number system to denote the different models it had on offer.
The number system represented the different size of truck as follows:
The 1500 was the half-ton pickup truck
The 2500 was the 3 quarters of a ton Dodge Ram
The 3500 was the largest with double rear axles
Sales of the Ram Pickup have increased year-on-year since the mid 1990's as the truck gains new fans to its high levels of customisation possible and awards from publications.