2018 Nissan Pathfinder Owner's Manual
---
You can view the 2018 Nissan Pathfinder owner's manual further down the page underneath the image of the cover.
Clicking on the "view full screen" button will take you to a full screen version of the manual.
Manual Cover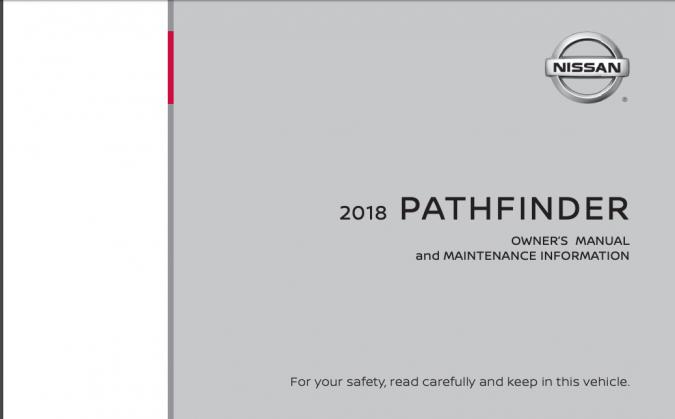 2018 Pathfinder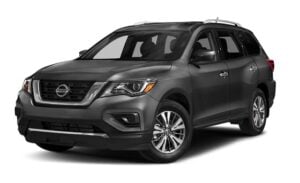 The Nissan Pathfinder range started in the mid-1980s when it was classed as a compact SUV.
It was originally built on top of the D21 Pickup which itself was later replaced by the Navara, also from Nissan.
This 2018 model of the Pathfinder is among some of the last of the fourth generation that was first introduced in 2012.
It also benefits from a facelift the year before that brought new exterior detailing as well as some new engine options.
Its new V6 option with a CVT mated to it pushes the power output up while maintaining a better fuel economy in 2017 onward models.
LED daytime running lights were also added that reduces the chance of unexpected accidents occurring with other drivers.
You can find a list of all the available features in the 2018 Nissan Pathfinder in the PDF owner's manual on this page.
It's easy to view it on your PC or mobile device and even save it for use later, especially helpful for emergency situations when you may not have great mobile reception.