2018 Nissan Rogue Owner's Manual
---
You can view the 2018 Nissan Rogue owner's manual further down the page underneath the image of the cover.
Clicking on the "view full screen" button will take you to a full screen version of the manual.
Manual Cover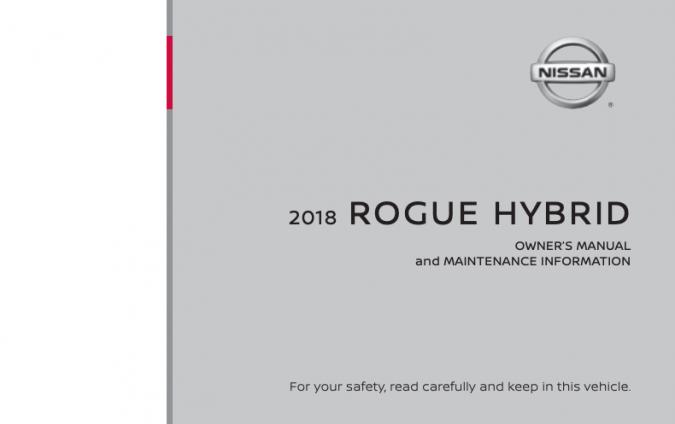 Other Manuals For 2018 Rogue (incl. Sport)
2018 Rogue (incl. Sport)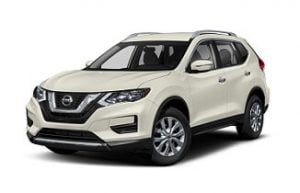 Nissan introduced the Rogue in the 2008 model year as a replacement for the Mistral, X-Trail and Xterra.
It is a compact crossover SUV and sees fierce competition from both the Toyota RAV4 and Honda CR-V who have dominated that niche since the mid-1990s.
For Nissan, the Rogue is the best-selling model in North America thanks to the boom in SUV demand.
The original first-generation model didn't really make a splash around the world with sales of less than 100,000 per year.
It wasn't until they released the second-generation in 2013 that sales quickly exploded to reach levels of over 400,000 per year in the USA alone.
This new version of the Rogue looked a lot better with many new features that were standard and optional to appeal to a wide demographic.
Now buyers could opt for an optional third-row of seating (although this was dropped for the 2018 model year) and a hybrid drivetrain for those who wanted to get the best fuel economy possible.
In 2018 Nissan made a bunch of those features standard including the automatic emergency braking and rear-cross-traffic alert signal to improve its safety rating.
To learn about these new safety technologies for the 2018 year you can view the official owner's manual, a copy of which is on this page.