2018 SEAT Ibiza Owner's Manual
---
You can view the 2018 SEAT Ibiza Owner's Manual further down the page underneath the image of the cover.
Clicking on the "view full screen" button will take you to a full screen version of the manual.
Manual Cover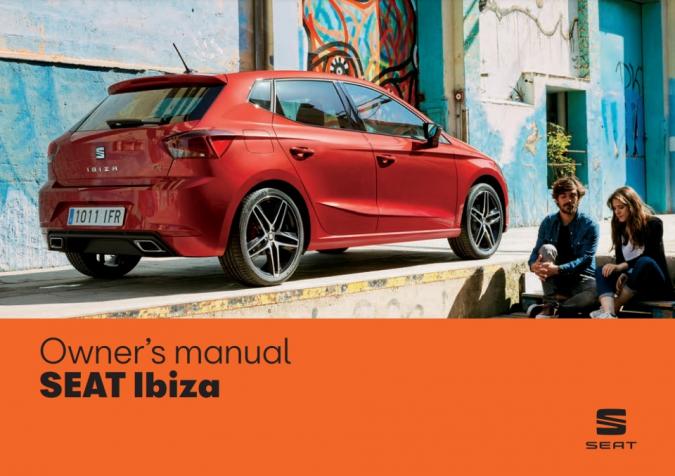 2018 Ibiza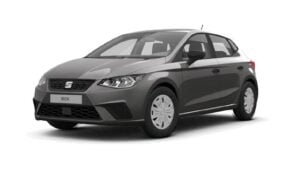 The 2018 SEAT Ibiza is a small car that aims to take control of the market with a stylish design, and great value for money. The 2018 Ibiza does just this and is a great choice for anyone looking for a dependable, small car. Although, if you want something a bit more exciting, you could consider a competitor, such as the Audi A1 or Citroen C3.
The 2018 model makes relatively little change to the 2017 SEAT Ibiza. The engines have remained the same, and only smaller changes, like updated technology and small cosmetic alterations, have been made.
Under the hood, the SEAT Ibiza offers a few choices of engine. If you're on a budget, the cheapest model comes equipped with a 1.0-liter petrol, producing just 79 horsepower. This is as slow as it sounds and getting the car up to 70 miles per hour can feel like a real challenge at times. Luckily, the company also offers a 94-horsepower engine, that comes with a turbocharger. This will allow the Ibiza to reach 60 miles per hour in under ten seconds, which is pretty quick for a car of this size.
Beyond this, the overall ride of the SEAT Ibiza is great. Not only is the suspension soft enough to soak up smaller bumps, but firm enough to feel sporty and agile, but the steering is also incredibly responsive and sharp. This overall enables for a very fun driving experience.
The story only continues when you enter the cabin. Drivers will be greeted by a stylish cabin, made up of soft plastics, that feels very durable and secure. There's a decent amount of infotainment too, like a touchscreen that comes as standard. The touchscreen is easy to use, fast and responsive.