You can find 0 different owner's manuals for the Audi A1 on this page that are in the PDF format.
Yearly A1 Owner's Manuals
The years available stretch from 2100 through to 1900 and to view the manual you just click the name underneath.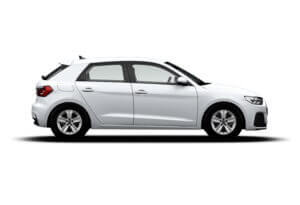 About The A1
Among the Audi fleet, the A1 is the smallest car they have on sale, sat in the supermini segment.
These owner's manuals on this page are in PDF format and easily viewed from pretty much any device.
They will provide you with all of the information that you need to know about your A1. They cover everything from how to adjust the seat, turn on the headlights, and change the oil filter.
Cars classed as superminis have to be very small in size and typically come as hatchbacks like all of the A1 models do.
Since the introduction of this car in late 2010, it has competed against other similar cars such as the Ford Fiesta and Vauxhall Corsa.
At first, you could only buy the car as a 3-door but in 2011 the 5-door version was released that was marketed as the Sportback.
Like most of the Audi range, a performance version was made available but unlike the RS4 and RS6 this A1 Quattro was very limited, with only 33 examples being made.
The A1 Quattro boasted a 2-liter turbocharged engine capable of producing 252 horsepower to all four wheels, the styling was also tweaked to appear more sporty.
In 2018 the second-generation Audi A1 was released and was now being built on the same shared platform as the Volkswagen Polo and SEAT Ibiza.
Styling of the new model was very similar to the last and the biggest changes can be seen on the dashboard as occupants could now connect their Apple and Android devices to the infotainment system.