SEAT Ibiza Owner's Manual
---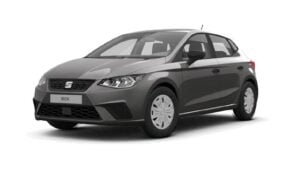 About The Ibiza
Since the mid-1980s the SEAT Ibiza has been a common sight not only on Spanish roads but also across the rest of Europe.
It's important to take care of your Ibiza by following the owner's manual, which you can find various versions of on this page.
Inside the manual PDF can find information on how to maintain or fix your vehicle as well as detailed instructions on all the exciting features it has.
It started life as a very boxy-looking car similar to the Volkswagen Golf of the time but over the years has embraced its own look.
The second-generation Ibiza hit roads in 1993 and now had the might of the Volkswagen group behind it as they took over SEAT in recent years.
Underneath the car was the same chassis used under the Golf and Polo from its parent organization, a trend which remains to this day.
For customers, the car was available with a wide range of engines and transmissions with many sporty versions being released such as the ST.
Nowadays the most recent fifth-generation SEAT Ibiza is only offered as a 5-door with a choice of 3 engines and 2 transmissions, sharing its platform with models like the Volkswagen Touran.
This modern Ibiza can come in one of eight different trim levels that represent the included features such as:
FR
FR Sport
S
SE
SE Design
SE Technology
Xcellence
Xcellence Lux
Inside this modern example of the car is an impressive amount of technology including a fully digital dashboard and instrument cluster.
In terms of styling, the car is very similar to its larger sibling model the Leon that shares the same chassis.