2019 Cadillac XT4 Owner's Manual
---
You can view the 2019 Cadillac XT4 owner's manual further down the page underneath the image of the cover.
Clicking on the "view full screen" button will take you to a full screen version of the manual.
Manual Cover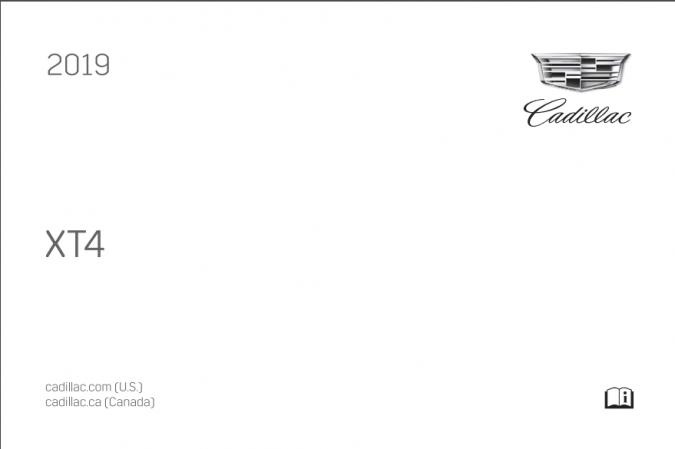 2019 XT4
The Cadillac XT4 is a crossover SUV that shares its platform with the Chevrolet Malibu, handy to know when searching for spare parts.
The owners manual opens up with an introduction to your car with a quick reference guide so you can find solutions to common problems quickly.
The following chapters are concerning the doors, windows, mirrors and seats - important to know before trying to get into your XT4.
Moving into the instrument cluster, infotainment and climate control system you will be able to sort out any potential problems that are ruining the comfort of your passengers.
Operating your car is up next, covering the switches and pedals - as well as the steering wheel and any additional controls that may be built into it.
The latter part of this 2019 Cadillac XT4 owners manual teaches you how to service and maintain your car properly, ensuring that it serves you for years as safe as it can.