2019 Volkswagen Tiguan Owner's Manual
---
You can view the 2019 Volkswagen Tiguan Owner's Manual further down the page underneath the image of the cover.
Clicking on the "view full screen" button will take you to a full screen version of the manual.
Manual Cover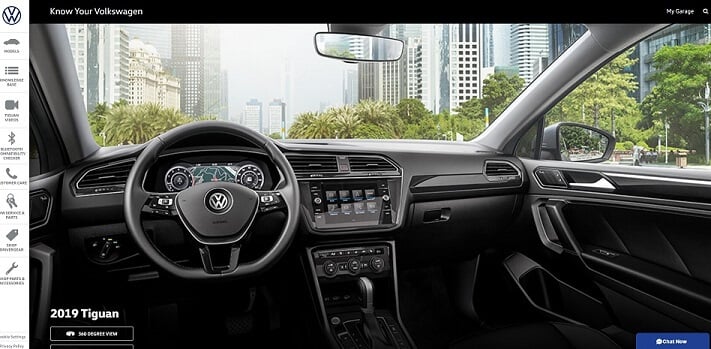 2019 Tiguan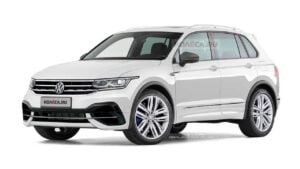 In 2007 Volkswagen began production of the Tigua model, a compact crossover SUV built on the same platform as the Passat.
Using a chassis from a normal road-going car meant that it was an acceptable weight for most car buyers who rarely use the off-road equipment in an SUV anyway.
In terms of size, you can imagine it as around the same size as the popular Qashqai compact crossover SUV from Nissan.
With the introduction of the second-generation Tiguan in 2016 customers found that their models were now built upon the more universal MQB platform.
This newer platform underpins many of the Volkswagen brand models including Skodas, Seat and Audi's.
In 2019 the Tiguan became the best-selling model under the Volkswagen brand with almost a million units manufactured in that year alone.
Inside the compact crossover SUV, you will find a range of modern technology developed by Volkswagen including a large infotainment center dominating the dashboard.
To get a full list of all of the comfort and safety features included in the 2019 model you can check out the official owner's manual.
A copy of that 2019 Volkswagen Tiguan manual is kept on this page for everybody to access, regardless of whether you have purchased the car yet.
You can view the PDF manual on your browser, download it to your device or computer or even print off a physical copy to keep in the car.