2019 Chevrolet Trax Owner's Manual
---
You can view the 2019 Chevrolet Trax Owner's Manual further down the page underneath the image of the cover.
Clicking on the "view full screen" button will take you to a full screen version of the manual.
Manual Cover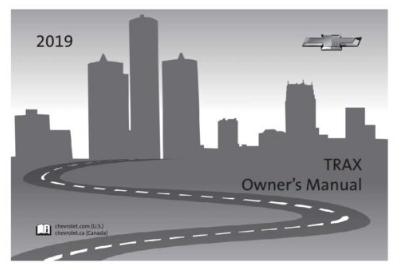 2019 Trax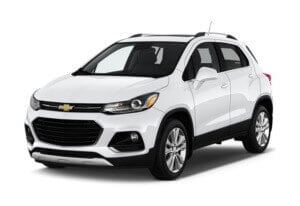 Occupying the subcompact crossover SUV segment of the auto market, the Chevrolet Trax was introduced for the 2015 model year.
It is also sold as the Opel/Vauxhall Mokka and the Buick Encore at varying levels of features and luxuries.
All models are 5-door with optional all-wheel-drive and a manual or automatic transmission.
2019 was the best year for sales of the Trax in North America and this may have something to do with Chevrolet discontinuing their non-crossover SUV lines at the same time.
Powering the 2019 models is a range of engines starting with a 1.4-liter turbocharged and finishing with a 1.7-liter turbodiesel.
Inside the car is a whole bunch of modern technology and driver-aids that can only be fully appreciated by reading through the owner's manual.
A copy of the official 2019 Trax manual is kept on this page and is easily viewable, downloadable and printable by most modern devices and computers.
At the start of the document is a clickable table of contents that will instantly take the reader to the chapter they need to solve their query.