2019 Ford Explorer Owner's Manual
---
You can view the 2019 Ford Explorer owner's manual further down the page underneath the image of the cover.
Clicking on the "view full screen" button will take you to a full screen version of the manual.
Manual Cover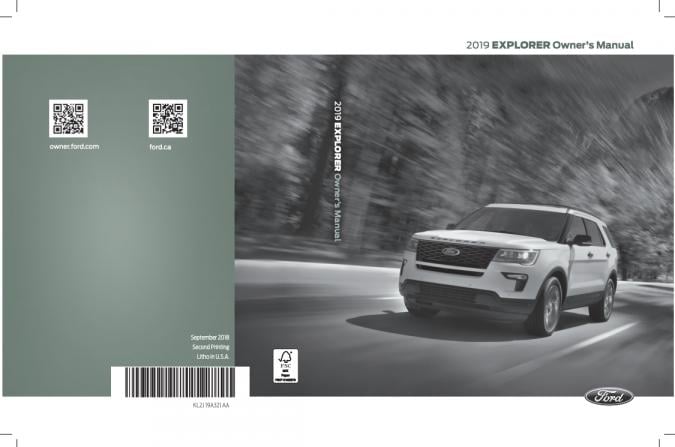 2019 Explorer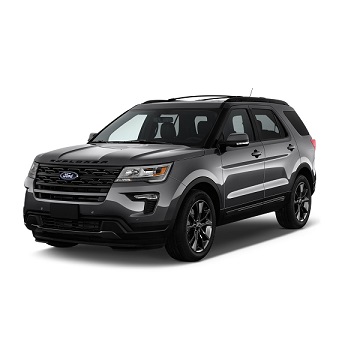 Introduced originally in the 1991 model year, the Ford Explorer was intended to replace the Bronco line.
This model was much larger and boasted 4-doors rather than the Bronco's 2, making it much more practical.
Heavy compact SUVs were quickly losing sales during the 1980s and 1990s as cars now had to service multiple purposes and make the most out of the fuel.
Families were snapping up the Explorer and loved the abundance of comfort and safety features with its ability to perform well both on and off the road.
These features vary from model to model but it comes down mostly to the trim of the vehicle which can be:
Eddie Bauer
King Ranch
Limited
Platinum
Sport
Sport XLS
Sport XLT
ST
XL
XLS
XLT
Sales of the SUV almost reached half a million per year towards the end of the 1990s in North America alone.
During the new millennium, these sales reduced quickly due to rocketing oil prices, a financial crisis and the crossover SUV boom.
Buyers were abandoning their heavy SUVs like the Ford Explorer and moving to lighter, cheaper-to-run crossovers like the Ford Edge.
This line managed to retain an impressive amount of sales as it adapted to changing consumer needs, packing many features inside the SUV.
This 2019 model represents the last year of the fifth generation that was brought in during 2011 and saw the largest change yet, moving to become a crossover SUV.
The change led to a flurry of new sales and helped the model thrive in the new automobile market dominated by these sorts of vehicles.
You can check out the owner's manual included on this page to find all of the possible features that may be built into your 2019 Ford Explorer.
It is in PDF format and easily downloaded to your computer or mobile device, you can even print it out - all free of charge.