2019 Ford F-150 Owner's Manual
---
You can view the 2019 Ford F-150 Owner's Manual further down the page underneath the image of the cover.
Clicking on the "view full screen" button will take you to a full screen version of the manual.
Manual Cover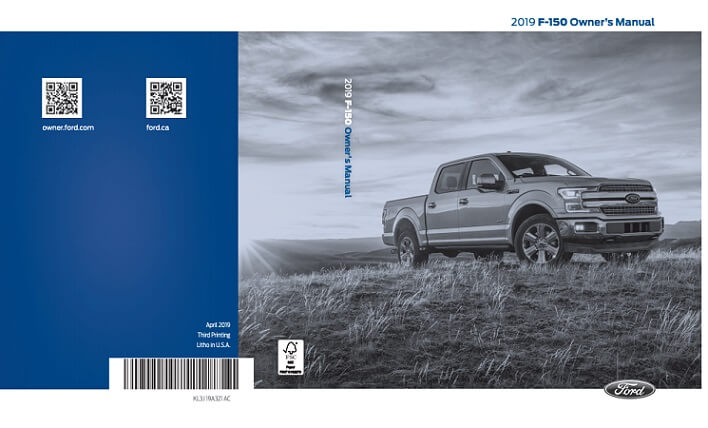 2019 F-150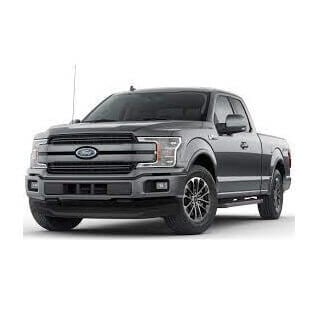 Since the late 1940s, the Ford F-150 pickup truck has been a popular site on North American and neighboring country roads.
It's a full-size pickup truck intended for domestic and light commercial use, those wanting something bigger, tougher and more powerful can opt for the 2019 F-250.
In 2019, the F-150 had its off-road sensors and driver-aids improved upon including the new Terrain Management System and adaptive cruise control.
For the Raptor trim, a set of new heavier duty active shocks were added that respond to the terrain automatically using solenoids.
Sales of the F-Series trucks including the F-150 in the North American region out beat all other domestic models' sales.
For a full explanation of the new driver-aids added for the 2019 year, you can read the official PDF manual.
A copy of the official Ford F-150 owner's manual in PDF format is kept on this page and is accessible for free of charge courtesy of the manufacturer.
Downloading the PDF and even printing it off is possible for most devices, although just reading it in your browser is the easiest route to take.