2019 Ford Mustang Owner's Manual
---
You can view the 2019 Ford Mustang owner's manual further down the page underneath the image of the cover.
Clicking on the "view full screen" button will take you to a full screen version of the manual.
Manual Cover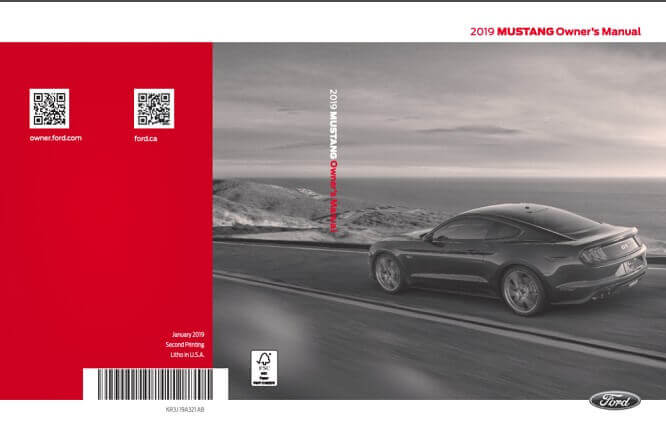 2019 Mustang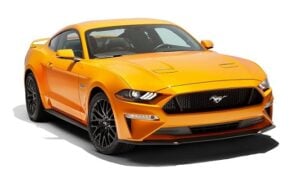 The Ford Mustang is a "pony" class of car that is slightly less powerful than the "muscle" class of car popular among enthusiasts.
The car was originally released in the mid-1960s but has gone under numerous redesigns and upgrades until this 2019 model which is an example of the 6th generation of Mustang.
Opening up this owner's manual you will be presented by the index and then a section on the warning lights you may see on the dashboard, a common reason to flick open this book.
A section comes next concerning the environmental effect of this vehicle and how you can protect the planet by driving smoother.
Safety first is key, the manual starts going into detail talking about the seatbelts and child safety functionality built into the Mustang.
The next selection of chapters covers the electronic key-fob and how it is involved in opening up the car and starting the engine.
Now the driver is inside the manual moves into how to operate lighting and windscreen wipers, a common point of trouble for drivers.
Next up is climate control and entertainment, ensuring that your experience while driving or riding in the 2019 Ford Mustang is as comfortable as possible.