2019 Toyota Prius Owner's Manual
---
You can view the 2019 Toyota Prius owner's manual further down the page underneath the image of the cover.
Clicking on the "view full screen" button will take you to a full screen version of the manual.
Manual Cover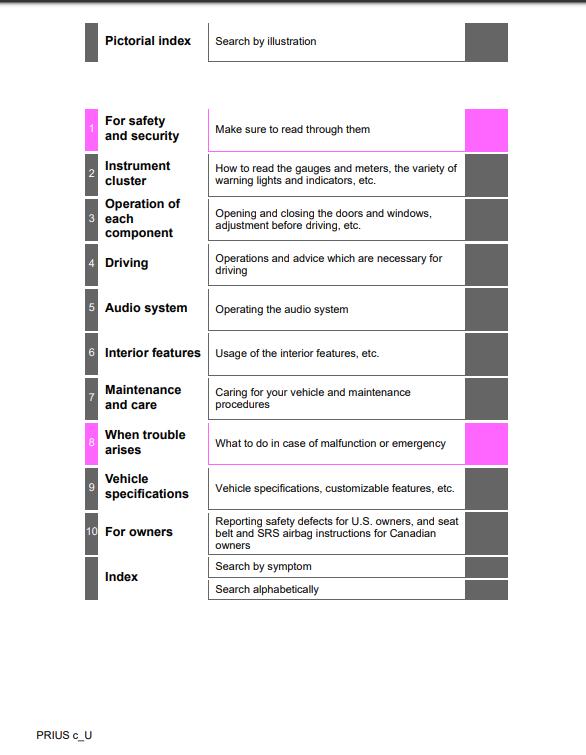 Other Manuals For 2019 Prius
2019 Prius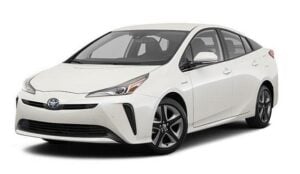 The Toyota Prius was the best-selling hybrid from the Japanese automaker until 2019 when their RAV4 model sold more hybrid versions.
It also held the title of most popular electric car for its electricity-powered version until Tesla took it over with its Model 3.
This car is available in different layouts that help it appeal to varying demographics, mainly affecting its length.
If you are thinking of buying a Toyota Prius and wanted to see how complex the driving system is for example you could take a read of the owner's manual.
A PDF version of the 2019 Prius manual is included on this page, you can view, download or even print it off.
If you are looking for a different year Toyota Prius owner's manual we most probably have it listed on this site in PDF format too.
Inside the manual, you can learn about the maintenance and servicing that the car requires, which differs from many traditionally fueled vehicles.