2019 Toyota RAV4 Owner's Manual
---
You can view the 2019 Toyota RAV4 owner's manual further down the page underneath the image of the cover.
Clicking on the "view full screen" button will take you to a full screen version of the manual.
Manual Cover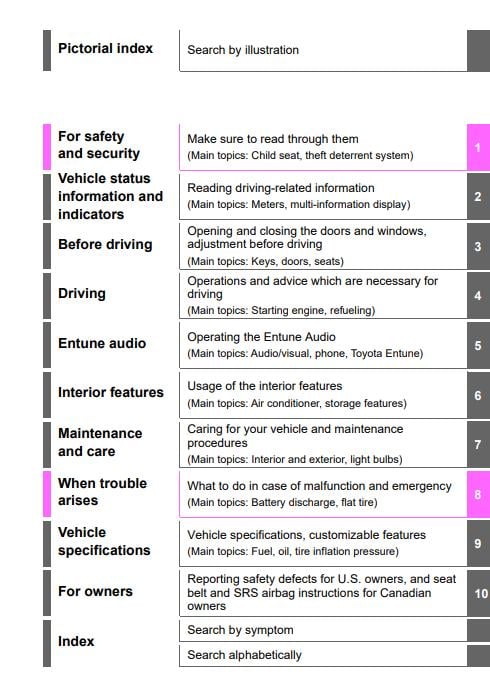 2019 RAV4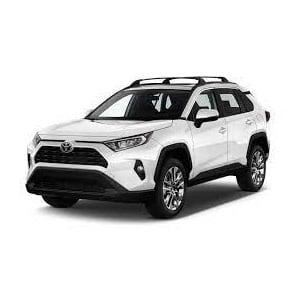 The original mid-1990s Toyota RAV4 kicked off the crossover SUV phenomena that is still growing to this day.
By casting aside the heavy off-road equipment typically associated with SUVs Toyota created a much lighter semi-off-road car.
It has great access and loads of room inside much like a traditional SUV but with much lower running costs, helping the car appeal to a wider market.
Over the years the RAV4 has moved away from its utilitarian appearance and limited comfort features to become a fully-equipped model.
This 2019 model is some of the first of the fifth-generation that was introduced in the previous year.
Underneath this new RAV4 is the same platform used by the Toyota Camry model and includes more hybrid drivetrain options than the previous generation.
For a full explanation of the new features including how the hybrid system works you can consult the PDF owner's manual.
A copy of the official 2019 Toyota RAV4 manual is embedded on this page and is freely accessible to anyone who wants to read it.
Flicking through the rear of the manual you can find maintenance guides including illustrations that teach you how to inflate the tires or change the oil for example.