2020 Chevrolet Equinox Owner's Manual
---
You can view the 2020 Chevrolet Equinox owner's manual further down the page underneath the image of the cover.
Clicking on the "view full screen" button will take you to a full screen version of the manual.
Manual Cover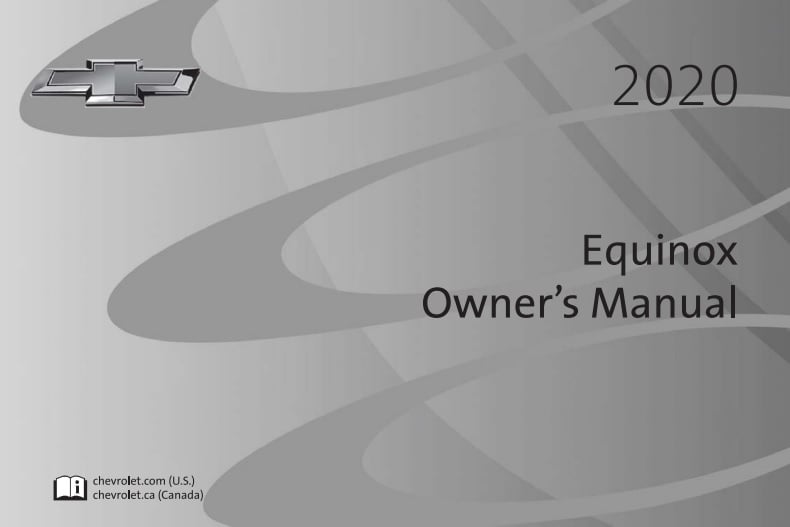 2020 Equinox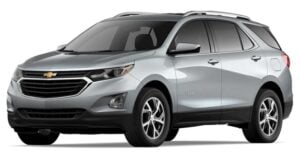 The mid-size SUV Chevrolet Equinox is now in its third generation of design.
The 2020 model is an example of the third generation and just after the AWD version was discontinued as an option.
The Equinox has a range of modern safety equipment such as forward-collision alert and a shaking seat to alert the driver to potential collision risks ahead.
Engine choices are smaller for the Chevy SUV than what you would expect for an SUV of this size but the power is pushed to the limit with turbochargers to help it sell in the Chinese market.
This owner's manual opens up to an "In Brief" section towards the start that contains diagrams of the various sections of the car so you can quickly diagnose what is troubling you.
Onward you will find sections covering safety and setting up infotainment and climate control.
Towards the rear of the 2020 Chevrolet Equinox owner's manual on this page is maintenance and care chapters that help you retain the value of the car.
Finding the tire pressures and size is easy as well as the correct fluids to use and topping up the fuel tank.