2020 Ford F-150 Owner's Manual
---
You can view the 2020 Ford F-150 Owner's Manual further down the page underneath the image of the cover.
Clicking on the "view full screen" button will take you to a full screen version of the manual.
Manual Cover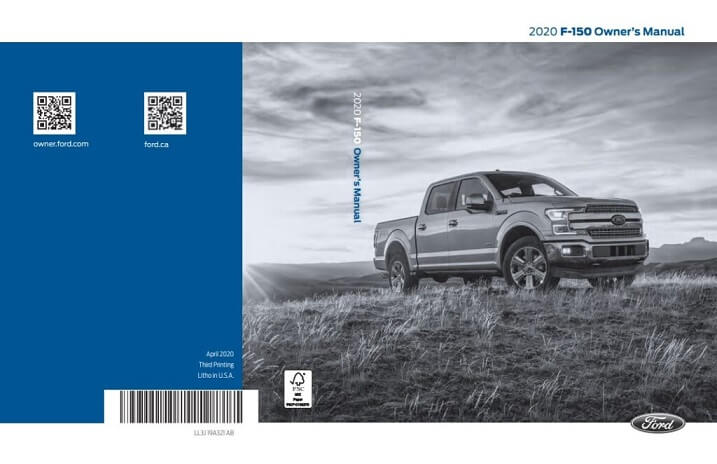 2020 F-150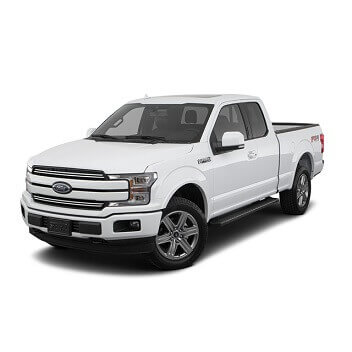 The Ford F-150 is the company's flagship full-size pickup truck and an American icon on and off the road since the late 1940s.
Over the decades the truck has evolved and with its vast choice of options and engines, the vehicle can be adapted to become whatever you need it to be.
You can see the change by comparing the model over the various years by browsing through the various years that we have a Ford F-150 owner's manual for.
Many military and police forces worldwide have opted for the F-150 to help them in difficult terrain scenarios.
This owner's manual for the 2020 Ford F-150 starts with an introduction followed by a symbols glossary so you can quickly find out what that warning light means that is flashing at you.
A section on the environment is next and as the truck gains more economical transmissions and engine choices the car gets a bit greener.
Another section on the instrument cluster and warning lights is next and serves as an important reference for those new to their F-150.
Child safety and seatbelts are an important chapter to read as this is directly related to the health and lives of the occupants of the truck.
The MyKey keyfob system gets its own chapter as the technology can seem confusing to a lot of drivers new to keyless entry and engine start.