2020 Nissan Altima Owner's Manual
---
You can view the 2020 Nissan Altima Owner's Manual further down the page underneath the image of the cover.
Clicking on the "view full screen" button will take you to a full screen version of the manual.
Manual Cover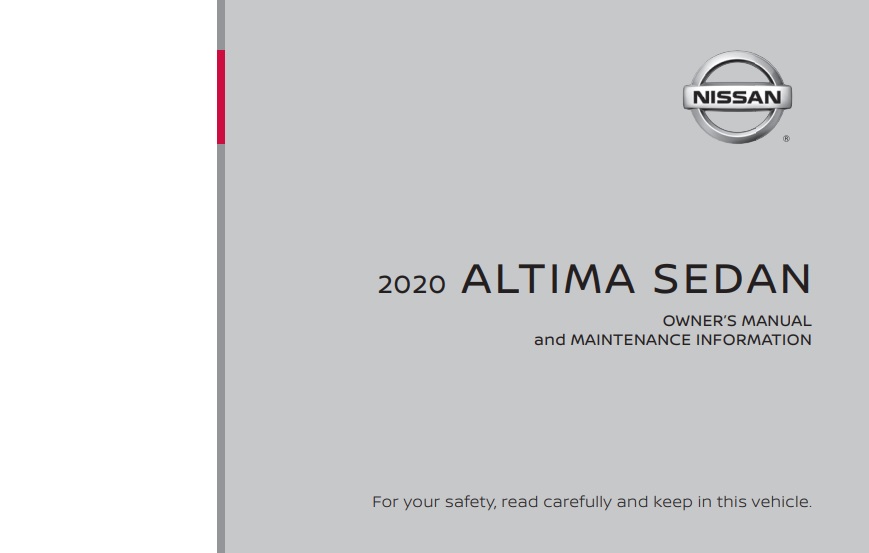 2020 Altima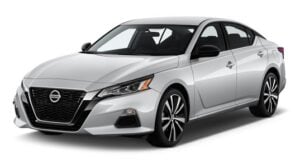 Carrying on from the Bluebird line, the Nissan Altima was introduced in 1992 as a compact car only to be reclassed as a mid-size car in 1998.
This 2020 example of the car is part of the sixth-generation that was first introduced in 2018.
Engine options were reduced down to just a 2 or 2.5-liter powerplant mated to a CVT transmission powering the front or all four wheels.
Inside the new Altima is a huge range of advanced technologies including Amazon Alexa and a lot of new driver-aids.
These driver-aids include the adaptive driver-assist display and the company's own Nissan Safety Shield.
Before setting out on a journey you should read the PDF manual on this page to fully understand these new technologies.
Inside the 2020 Nissan Altima owner's manual are also chapters covering the physical safety aspects such as seatbelts and child safety restraints.
Maintaining your car is also made easier in the rear of the document, with visual guides covering tire inflation and oil changes to name a few.
Setting up the infotainment system and mobile device connectivity will have your Apple or Andriod connected in no time - all covered in the manual.