2020 Nissan Pathfinder Owner's Manual
---
You can view the 2020 Nissan Pathfinder Owner's Manual further down the page underneath the image of the cover.
Clicking on the "view full screen" button will take you to a full screen version of the manual.
Manual Cover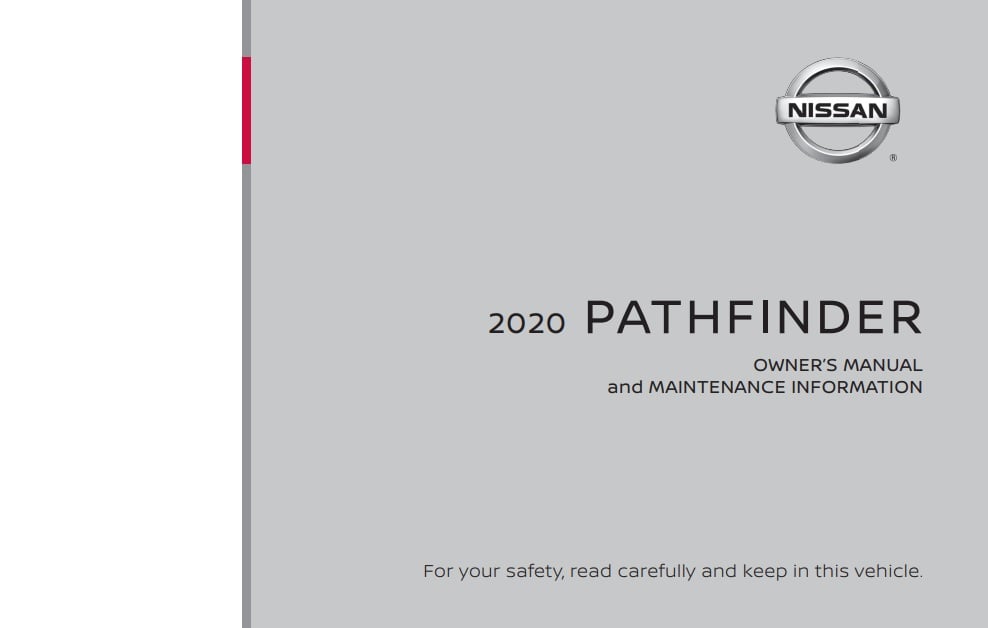 2020 Pathfinder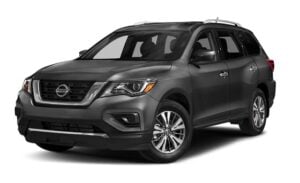 The Nissan Pathfinder has been the Japanese auto manufacturers flagship off-roader since the mid-1980's/
The SUV has improved in many ways over the decades especially in the way of safety features and economy.
Customers can choose to have a front wheel drive, rear wheel drive or four wheel drive arrangement for their Pathfinder.
The first section after the introduction in the manual covers safety and thoroughly covers the seat-belts and child seat restraints in the car.
Moving onward you can find illustrations of the instrument cluster - a common issue that causes drivers to resort to the owner's manual of any car.
"Pre-driving checks and adjustments" is a smart read before setting out on your first journey after purchasing (or before purchasing) the SUV.
Technology is explained in the next chapter including climate control, audio (stereo/entertainment) and also voice recognition.
The DIY chapter teaches owners of the 2020 Nissan Pathfinder how to best care for the car themselves and reduce maintenance costs while ensure that the SUV lives a long safe life.