2021 Cadillac Escalade Owner's Manual
---
Manual Cover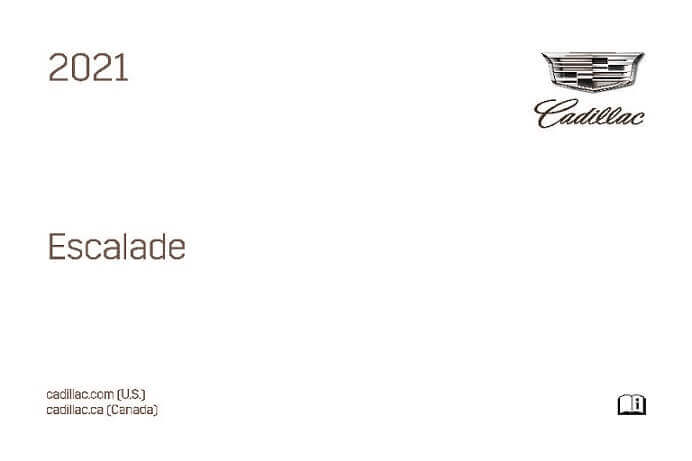 Escalade
You can view the 2021 Cadillac Escalade Owner's Manual to the left (or above if viewing on a mobile device) underneath the image of the cover.
Clicking on the "view full screen" button will take you to a full screen version of the manual that may be easier to read.
Occupying the higher-end of the luxury SUV market since 1999 is the Cadillac Escalade.
It's a full-size SUV packed full of the latest comfort and safety features along with exterior styling to set the car apart from the competition.
Underneath is the same platform used by the 2021 Chevrolet Tahoe but with a different body and interior.
2021 models of the Escalade are the first examples of the recently released fifth-generation that features many new advanced technologies.
The most striking addition is a 38-inch touch-screen infotainment and instrument cluster built into the dashboard.
Understanding this new feature is made possible by the official owner's manual for the 2021 Cadillac Escalade on this page.
It is in PDF format for ease of use across multiple devices, you can view, download or even print it off all from this page.
A sports trim called the ESV adds more aggressive styling cues such as wider exhausts.
The EV version will also be hopefully released for the 2021 model year built on the same technology that will be used in the Hummer EV.