2021 Chevrolet Tahoe/Suburban Owner's Manual
---
You can view the 2021 Chevrolet Tahoe/Suburban Owner's Manual further down the page underneath the image of the cover.
Clicking on the "view full screen" button will take you to a full screen version of the manual.
Manual Cover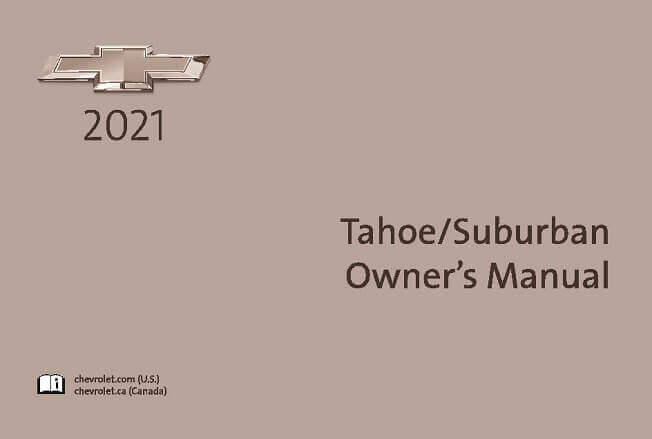 2021 Tahoe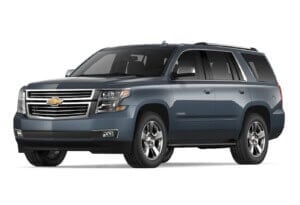 Launched in the early 1990s as a 3 or 5-door SUV, the Chevrolet Tahoe has always been an impressive vehicle packed full of features.
Chevrolet also produces and sells the Suburban model which is a long-wheelbase version of the Tahoe.
For a slightly more upmarket version of this SUV, you can buy the very similar GMC Yukon that shares most of the same mechanical parts.
Then at the top of the luxury SUV market is the highly sought-after Cadillac Escalade with a large price tag to match.
2021 marks the first year for the fifth-generation of Tahoe that features a much more advanced suspension setup.
Gone are the leaf springs and in are the independent multilink system for better handling and quality of the ride.
A new engine has also been introduced to help the car sell outside of North America, a 3-liter turbodiesel for the first time in this line.
Transmission of power in the 2021 Tahoe is done by a 10-speed automatic gearbox powering the rear or all four wheels.
Depending on the level of trim you can expect to find some amazing new features such as 2 separate touch-screen infotainment systems (1 in the front and 1 in the rear) as well as LED lighting.
These new features make it massively important for the driver to have read the owner's manual fully before setting out on their first journey.
Not only will this ensure that all of the features included in the 2021 Tahoe Chevrolet are put to best use but also for safety reasons.
More and more driver-aids are being added to modern cars as manufacturers focus on software updates rather than mechanical ones.
Consulting the manual to understand when these safety devices may take over the driver's controls will help you react properly to a potential accident.
The dual-infotainment system leads to increased issues and by flicking through the manual you can set things up properly and make use of all the comfort features that may be hidden away in menus.