2021 Chevrolet Equinox Owner's Manual
---
You can view the 2021 Chevrolet Equinox owner's manual further down the page underneath the image of the cover.
Clicking on the "view full screen" button will take you to a full screen version of the manual.
Manual Cover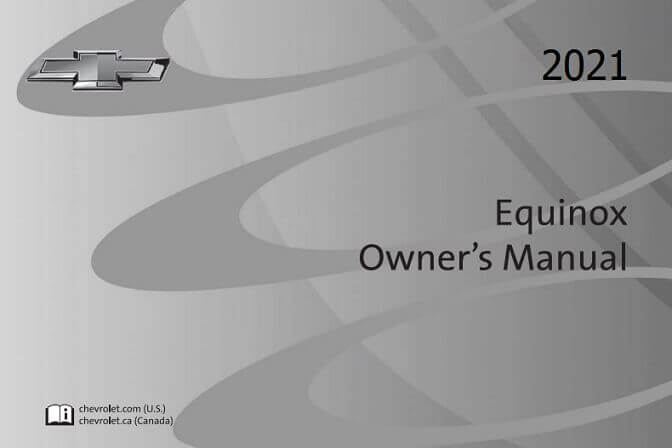 2021 Equinox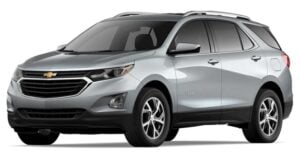 When the original Chevrolet Equinox was released it was classed as a mid-size crossover SUV.
In 2018 when the third generation entered production the classification was changed to a compact crossover SUV.
This 2021 model shares its platform and many of its mechanical parts with the GMC Terrain and the Buick Envision.
The length and height only dropped by 2~% and the width stayed the same, it just so happened to have crossed over a barrier.
Inside the new Chevy Equinox, the model is a fleet of advanced technology including surround-view cameras, a forward-collision warning system and low-speed automatic braking.
Due to these new additions, it is massively recommended that you read the owner's manual for the correct year of your car.
This PDF manual embedded on this page is for the 2021 Chevrolet Equinox contains detailed descriptions of these driver-aids and technological features.
Towards the latter half of the book is a maintenance guide that will allow you to care for your car yourself and instructs you on basic service routines.
Technical data such as the oil type, volumes and change period is also covered at the rear of the owner's manual PDF.