2021 Dodge Charger Owner's Manual
---
You can view the 2021 Dodge Charger Owner's Manual further down the page underneath the image of the cover.
Clicking on the "view full screen" button will take you to a full screen version of the manual.
Manual Cover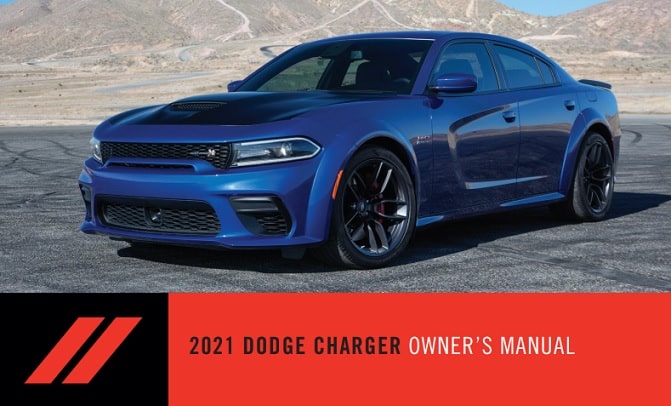 2021 Charger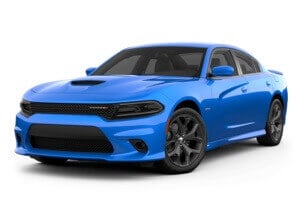 Since the mid-1960s the Dodge Charger has been in production and during that time it has evolved into several different vehicles.
It started out as a mid-size car during its heyday of massive sales before being forced to turn into a subcompact to survive during the oil crisis of the 1970s.
This practice was common among the other muscle cars that adapted to survive including the class-leading Ford Mustang.
Then when oil prices once again stabilized the Charger name was used on a full-size car that capitalized on the nostalgic design of the original car.
Many sports car buyers flocked to the new design and loved how it paid homage to the original design that many enjoyed seeing while growing up.
This 2021 version of the Dodge Charger is an example of the car's seventh-generation and sports aggressive styling and exciting sports car engine options.
Inside the car is a range of comfort and safety technologies such as semi-automatic gear-shifters, a touch-screen infotainment system and custom seat embroidering.
For those struggling to get to grips with these features and to make sure you don't miss out on any hidden features it is recommended that you read the manual.
A PDF copy of the official 2021 Dodge Charger owner's manual is embedded on this page to the left (or above if viewing on a mobile device).