2021 Ford Mustang Mach-E Owner's Manual
---
You can view the 2021 Ford Mustang Mach-E Owner's Manual further down the page underneath the image of the cover.
Clicking on the "view full screen" button will take you to a full screen version of the manual.
Manual Cover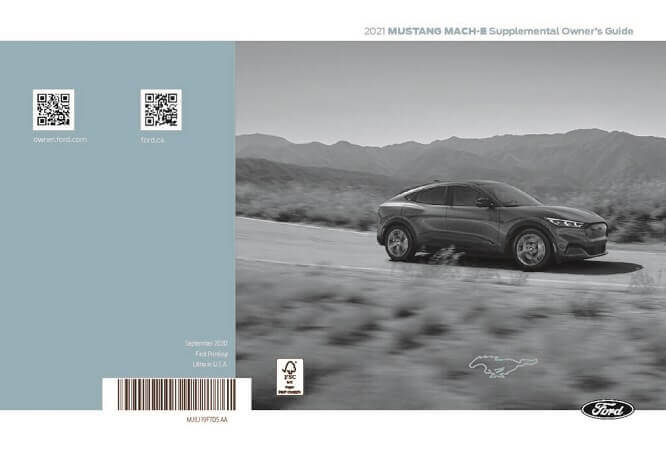 2021 Mustang Mach-E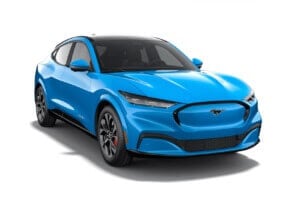 Taking the Mustang name in a completely new direction, the Mach-E is actually a crossover SUV powered completely by electricity.
As buyer see the benefit in crossover SUVs that lack off-road equipment but still boast large cabs with plenty of room you can see why the American company have made this move.
Production of the model started in 2019 with customers getting delivery of their 2021 model year version in late 2020.
All of the cars are currently being made in Mexico with production starting in China soon according to the manufacturer.
Straight away the Mach-E won the 2021 North American SUV of the Year Award after being road-tested by the body presenting it.
The dashboard is dominated in this car by a wide infotainment system and a soundbar projecting surround sound around the car.
To fully appreciate the technological innovations in the car you can read the official owner's manual for the 2021 model on this page.
Starting off, the PDF manual contains a clickable table of contents that will instantly transport you to the chapter you need.
Towards the rear of the document, you will learn how to maintain the electric car, much of this information being alien even to the veteran drivers.