2021 Genesis G80 Owner's Manual
---
You can view the 2021 Genesis G80 Owner's Manual further down the page underneath the image of the cover.
Clicking on the "view full screen" button will take you to a full screen version of the manual.
Manual Cover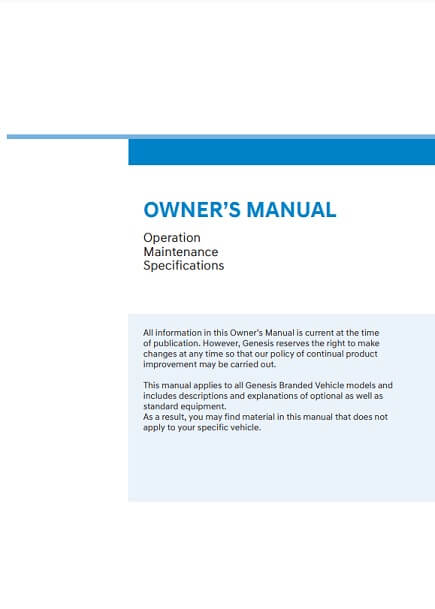 2021 Genesis (G80)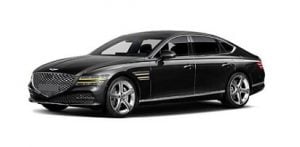 The Genesis G80 is the model that kicked off the new luxury sub-brand from Hyundai in 2015.
Previous to that year it had been known as the Hyundai Genesis, sold alongside the rest of the range from the South Korean automaker.
This 2021 model is the first of the second-generation line of the G80 or technically the third generation of the original Genesis.
It is the first generation to offer an all-electric drivetrain using dual motors for an all-wheel-drive layout.
That version boasts a roof with built-in solar panels and an interior created using recycled materials to help reduce the car's footprint.
You can find the same platform from underneath the G80 also at work underpinning the GV80.
The GV80 is a mid-size luxury crossover SUV and is essentially the same as this model but with a taller SUV-like body.
Like the previous generation, the G80 Sport also makes a comeback for 2021 with an exclusive Cavendish Red paint color for the trim.
What sets the Sport apart even more than the standard version is the rear-wheel-steering that can work independently from the front.
Engine choices for the Sport are the same as the normal model, two gasoline and a turbodiesel are on offer mated to an 8-speed automatic transmission.