2021 Genesis G90 Owner's Manual
---
You can view the 2021 Genesis G90 Owner's Manual further down the page underneath the image of the cover.
Clicking on the "view full screen" button will take you to a full screen version of the manual.
Manual Cover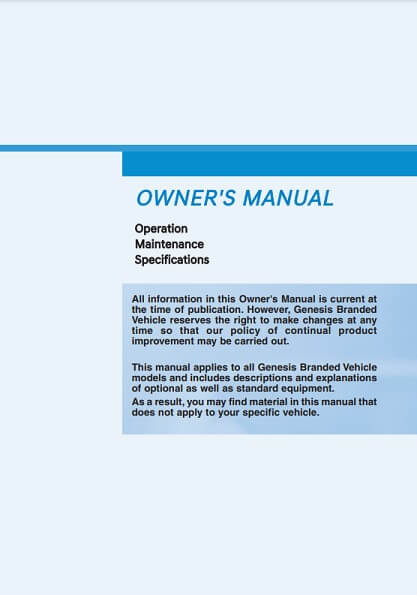 2021 Genesis G90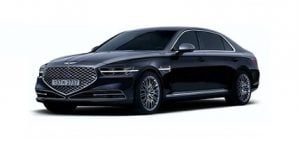 The Genesis G90 was the first model to be launched in the new luxury sub-brand of Hyundai.
It followed the move that the South Korean automaker made to turn the Genesis model into its own brand, moving that line to now be known as the Genesis G80.
This G90 is classed as a full-size luxury car and is offered with 4-doors and either rear or all-wheel-drive.
It uses the same platform as the G80 and the Kia K9 but with a larger body and premium finish.
Production of the model began in 2015 and it was facelifted in 2018 and the EQ900 model name it used in South Korea was dropped.
A long-wheelbase version of the car was also introduced in 2018 that is only available with the 5-liter V8 engine.
For 2021 the G90 received updates all over the car and in its software too.
Its infotainment system could now update itself using wireless internet and the voice control system was improved upon.
Genesis swapped out the real leather for faux leather to help the car appeal to the rapidly growing vegan market.
A new driving mode was also added for 2021 that improved the comfort for the rear passengers called "Rear Comfort" - popular for chauffeur driven examples.