2021 GMC Sierra Owner's Manual
---
You can view the 2021 GMC Sierra Owner's Manual further down the page underneath the image of the cover.
Clicking on the "view full screen" button will take you to a full screen version of the manual.
Manual Cover
2021 Sierra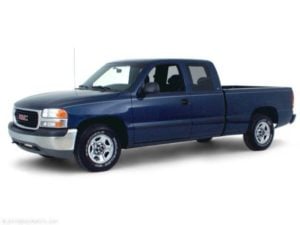 Almost every part of the GMC Sierra is the same as the Chevrolet Silverado, the main difference being the premium features added as standard.
Sierra's have a carbon-fiber pickup bed and some additional comfort and safety features available that the Silverado doesn't.
Both of these trucks have been available since the late 1990s and continue to be some of the best-selling cars in the USA.
Together they sell close to 900,000 units per year and have sold over 17 million models since its launch.
Inside the 2021 Sierra is a range of modern technology including a touch-screen infotainment system and driver-aids helping in the background.
To fully understand these technological helpers you should read through the owner's manual in its entirety.
Embedded on this page is the official PDF version of the 2021 manual that is free to view, download or even print.
Towards the rear of the Sierra manual, you can find instructions and visual guides on how to inflate the tires, change the oil or even check the windscreen washer tank.