2021 Mercedes Benz B-Class Owner's Manual
---
You can view the 2021 Mercedes Benz B-Class owner's manual further down the page underneath the image of the cover.
Clicking on the "view full screen" button will take you to a full screen version of the manual.
Manual Cover
External Manual
Leave This Site & View External Manual »
2021 B-Class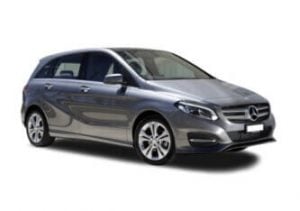 Classed as a subcompact crossover SUV, the Mercedes Benz B-Class first came on sale in 2005.
8 years previously the A-Class was introduced to the market as a very similar model with slightly smaller engines and dimensions.
Both models use the same chassis and employ a front-engine front-wheel-drive layout.
This 2021 model is an example of the third-generation that first entered showrooms in 2018.
One of the key features of the new model that Mercedes exhibits are autonomous driving capabilities first seen on the S-Class.
Engines inside the 2021 model range from a 1.3-liter turbocharged through to a 2-liter turbodiesel.
You can find out about the amazing features packed inside the new B-Class by flicking through the owner's manual included on this page.
The PDF put out by Mercedes is in PDF format and covers everything you would need to know to operate your 2021 B-Class.