2021 Toyota Prado Owner's Manual
---
You can view the 2021 Toyota Prado Owner's Manual further down the page underneath the image of the cover.
Clicking on the "view full screen" button will take you to a full screen version of the manual.
Manual Cover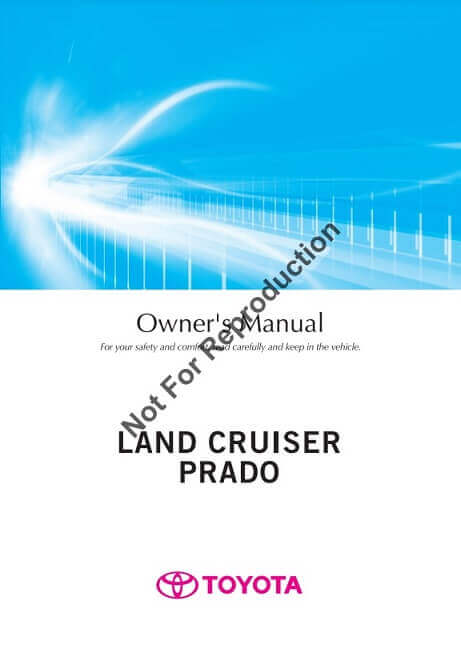 2021 Prado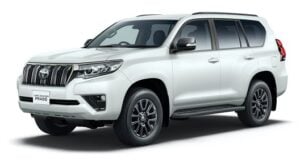 The Toyota Prado, also known as the Land Cruiser Prado, is a variant of the Land Cruiser range not available in the North American market, but it has remained popular in many other markets around the world since its first launch back in 1985.
The 2021 model year saw some upgrades made to the model, with the top-end specification models fetching up to $63,000 or more in popular markets like Australia. It's available in 10 exterior colors, including metallic and pearlescent colors.
The front grille has been redesigned to create a more aggressive, teeth-like effect that adds to the rough-and-ready off-road demeanor of this large SUV. Additional chrome highlights were also put in, as well as updated and refreshed headlights.
Rather than the sleeker, more refined design that a lot of SUVs are taking in 2021-2022, the Land Cruiser Prado stays true to its original purpose, keeping its bulky and strong side steps and thick roof rails. The spare tire has been moved from the rear door to being stored underneath the rear bumper.
Removal of the rear-mounted spare tire allows the rear door to include an opening window so you can open the window without opening the whole door.
On the inside, you have keyless entry, push-button start, wood-grain styling on the steering wheel and around the glove compartment, and a contrasting dark gray dash with a beige upholstered interior. It combined solid construction with refined craftsmanship very well.
The large infotainment screen combined touchscreen and physical buttons, which many drivers still appreciate, especially when driving. Apple CarPlay and Android Auto are both compatible.
The Prado feels most at-home off-road, with 8.6 inches of ground clearance, an approach angle of 30.4 degrees, and a departure angle of 23.5 degrees. On top of that, it has a wading depth of 27.5 inches. There are adjustable 4x4 settings, crawl control, multi-terrain select and a dynamic suspension system to tackle any terrain.