2022 Honda Ridgeline Owner's Manual
---
You can view the 2022 Honda Ridgeline Owner's Manual further down the page underneath the image of the cover.
Clicking on the "view full screen" button will take you to a full screen version of the manual.
Manual Cover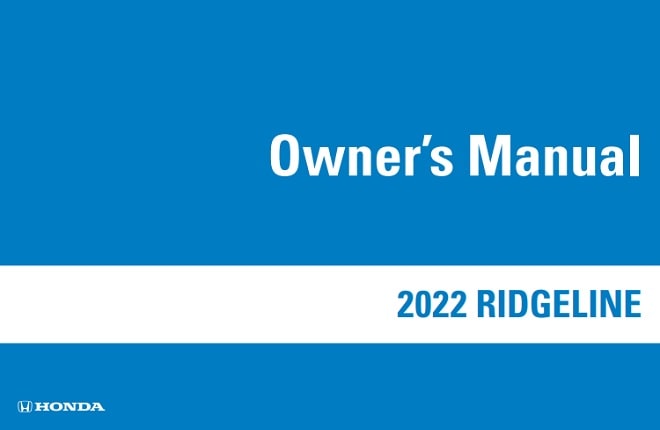 2022 Ridgeline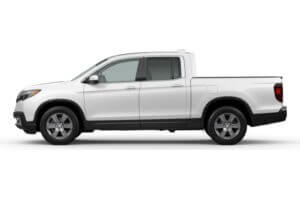 The 2022 Honda Ridgeline is perhaps the most versatile and usable mid-size truck crossover on the market. It outclasses its rivals, such as the Jeep Gladiator, in almost every way, and has become one of the most user-friendly and comfortable go-anywhere cars on the market.
This new 2022 model has seen fairly modest changes, the biggest change being the addition of the Sonic Pearl paint color. Nevertheless, the Honda Ridgeline has some seriously impressive specs that deserve mentioning.
The Ridgeline is only available as an automatic car, with a 9-speed transmission under the hood. You'll also find a 3.5-liter V6 engine that makes 280 horsepower and over 250 pound-feet of torque. This engine is one of the smoothest on the market, with great throttle response and seamless gear changes. Couple this will independent rear suspension, and this is one of the most comfortable cars on the market. What's more, you'll also get assisted steering, which helps to corner to be just as comfortable as motorway driving.
One of the most important features of a mid-size truck is how much it can tow. Unfortunately, the Ridgeline doesn't match up to its rivals in this respect. In fact, it can tow 2000 pounds less than the Ford Ranger, which is a very significant amount. Its towing capacity isn't bad, but not as good as many users would have hoped.
One of the biggest problems with the 2022 Ridgeline has to be its braking system. Not only does the pedal feel unresponsive, but the braking distance is far too long for a car this new and expensive. It's a massive flaw in an otherwise brilliant car.
Despite these issues, the new Ridgeline is an excellent vehicle. If you're looking to drive in comfort and style, this crossover pickup is one of the best mid-size trucks on the market.