2022 Toyota RAV4 Owner's Manual
---
You can view the 2022 Toyota RAV4 Owner's Manual further down the page underneath the image of the cover.
Clicking on the "view full screen" button will take you to a full screen version of the manual.
Manual Cover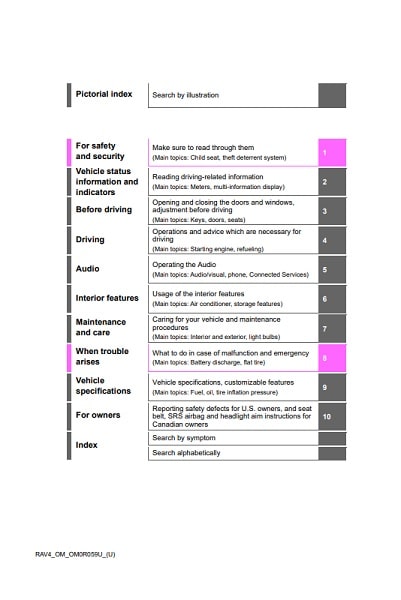 Other Manuals For 2022 RAV4
2022 RAV4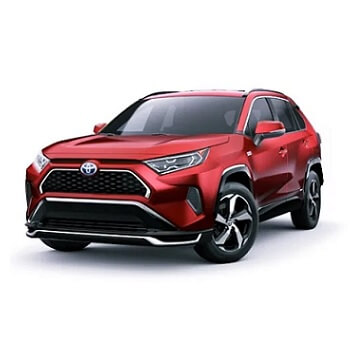 The 2022 Toyota RAV4 has had some minor tweaks applied to it by the Japanese automaker.
It has also been made available with a new Adventure trim that adds some rugged features to make the car a bit more hard-wearing.
All of the 2022 RAV4 models will now come with a set of 10-spoke alloy wheels in either black or silver, depending on the level of trim.
These new models also have projector-style LED headlights that consume less power yet provide a much clearer source of light for the road ahead.
Inside of the 2022 model is an electrically adjustable passenger seat and backlit electric window controls.
The new Adventure trim for the RAV4 adds changes such as matte-grey 19-inch alloy wheels, a tougher-looking exterior and a unique interior.
Wider arches, a black grille and a set of high-level fog lamps help the new trim separate itself from the rest of the range.
All of the Adventure trimmed 2022 RAV4s will be fitted with the standard 2.5-liter engine powering the front wheels with a mild-hybrid motor powering the rear.
This model is classed as a compact crossover SUV and pretty much kicked off the segment of the market in the mid-1990s.
Toyota took the Corolla at the time and put an SUV-like boy on top while in the same year Honda did the same - creating the CR-V using the Civic.
You can learn all about the 2022 RAV4 (including all trims, engines and hybrid types) in the official owner's manual.
A copy of that manual is embedded on this site in various languages in PDF format, easily viewable on all major devices.