2022 Hyundai Tucson Owner's Manual
---
You can view the 2022 Hyundai Tucson Owner's Manual further down the page underneath the image of the cover.
Clicking on the "view full screen" button will take you to a full screen version of the manual.
Manual Cover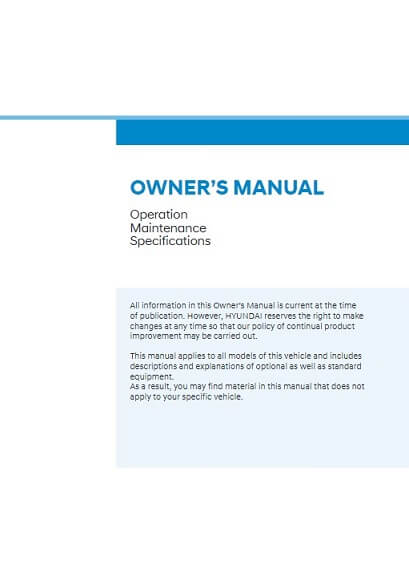 2022 Tucson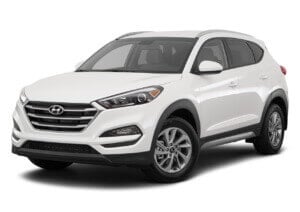 2022 marks the first model year for the newly redesigned Hyundai Tucson as the car goes into its fourth generation.
Production of the new version of the compact crossover SUV began back in 2020.
It now sits on the N3 platform that is jointly produced between partnering South Korean automakers Kia and Hyundai.
You can find this platform underpinning many other models as well as this one such as the Santa Fe and the Kia Sportage.
To compare these models and their features you could check out the 2022 Kia Sportage owner's manual that we also keep on this site.
For 2022 this new design sees the Tucson adopting a much more sleek design with jewel-like headlights dominating the front end.
It is being offered in two wheelbase formats to target different markets around the world, in the USA it is being sold as the long-wheelbase version.
Production for the American market is taking place within the USA itself, against a tide of companies moving the other way and outsourcing outside of the country.
In Europe, the short-wheelbase version of the 2022 Tucson is being marketed with more electric versions of the car than in the USA.
You can buy the European version of the car as a mild hybrid or even a plug-in hybrid - alongside the usual petrol and diesel engines.
In China, the new model is being offered with a larger touchscreen infotainment system that is rotated vertically.