2022 Ford F-150 Owner's Manual
---
You can view the 2022 Ford F-150 Owner's Manual further down the page underneath the image of the cover.
Clicking on the "view full screen" button will take you to a full screen version of the manual.
Manual Cover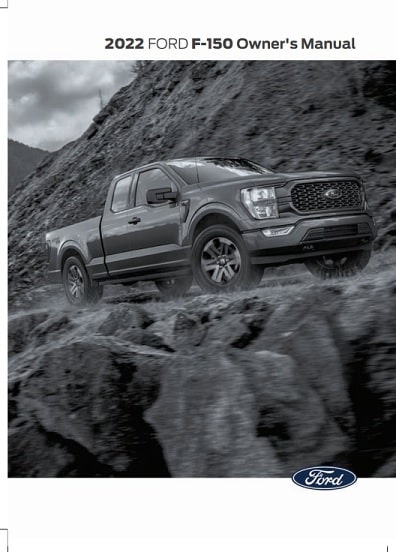 Other Manuals For 2022 F-150
2022 F-150
The 2022 Ford F-150 is an early example of the recently introduced fourteenth generation of design.
This pickup truck has remained at the top of the best-selling automobile list in the USA in recent years.
Ford has continued to refine the line and pack it full of features to ensure it stays at the top of its game and 2022 brings some new changes.
For one thing, the diesel engine option has been removed due to a lack of sales in North America.
You can still get a turbodiesel engine in some of the other leading pickup trucks in the USA though as the 2022 Ram 1500 and 2022 Silverado.
Like many other automakers across the world, Ford has added a new "Black" trim package to its car.
It definitely seems like black is definitely "in" right now and by choosing it you will see much of the car blacked out with a unique flare.
The hyped-up all-electric version of the pickup truck is due to go on sale in 2022 that the company has dubbed the Lightning.
You won't find an internal combustion engine in the F-150 Lightning but it will achieve around 300 miles range (for the extended version with no load in the bed).
In terms of price the 2022 Lightning is said to be priced around the $40,000 mark and unfortunately will be initially lacking in customizable options.