Honda Ridgeline Owner's Manual
---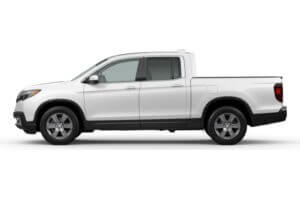 About The Ridgeline
One of only 2 pickup trucks currently being produced by Honda is the Ridgeline, a mid-size pickup truck.
Pickup trucks sell incredibly well in the North American region as both commercial and domestic customers opt for them, one of the most popular models is the Chevy Silverado.
These owner's manuals will help you understand what all of those warning lights mean and how to use the various features that come with your new truck.
The model is built at 1 of 2 assembly plants in the USA and Canada and is marketed exclusively in those regions.
Production started in 2004 of this truck and the first generation had a strange shape that resembled the Cadillac Escalade pickup truck version.
Only available in four-wheel drive the Honda Ridgeline closely resembles the Acura MDX underneath, though engineers say it's optimized heavily for heavier-duty use.
In 2017 the second generation model was introduced to customers with huge changes taking place both underneath and on the body.
Underneath the new Honda Ridgeline was a platform taken from the Pilot model that was up-rated to deal with towing and heavier off-road use.
Customers are able to choose from a wide range of trims depending on the budget that controls the features included in the truck such as:
Black Edition
RT
RTL
RTL-E
RTL-T
RTS
RTX
SE
Sport
Material and design improvements to the 2nd generation model helped the truck achieve greater strength in its chassis as well as shaving off 78lb in weight.
Sales of the truck dwindled after release until it almost didn't sell at all before it was rescued by the release of its second generation, now sales are much higher and steadier.