2022 Mazda Mazda3 Owner's Manual
---
You can view the 2022 Mazda Mazda3 Owner's Manual further down the page underneath the image of the cover.
Clicking on the "view full screen" button will take you to a full screen version of the manual.
Manual Cover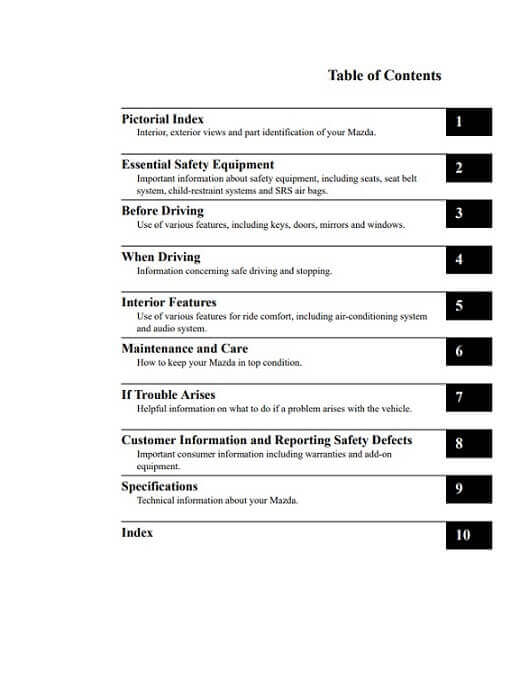 2022 Mazda3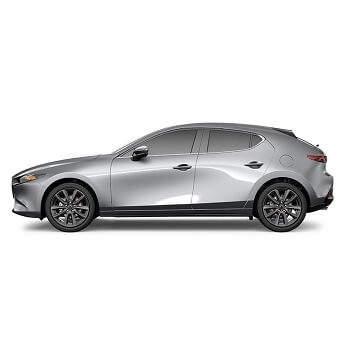 Mazda has been trying to reinvent and reinvigorate its range of sedans and SUVs over the past few years, including its signature compact sedan, the Mazda3.
The 2022 Mazda3 continues its long history of value with an MSRP in the new model year at around $21,000, though it's yet to be solidly confirmed.
Under the hood of the 2022 Mazda3 you'll find a 2.5L engine outputting up to 250-hp and 320 lb-ft of torque, giving it a decent power rating in the compact sedan class.
Also available on the car is the i-ACTIV AWD system, which uses car sensor data to ensure every wheel has exactly the torque it needs in any weather or challenging conditions.
The 2022 Mazda3 will continue to offer a level of versatility that brand fans have come to like.
It works well as an affordable family car, as well as an executive commuting sedan, or just a personal run-around. It offers luxury and comfort without being too decadent or excessive.
On the road, the car's 2.5L engines deliver great power and torque, which combines well with the car's nimble handling.
Together they make the 2022 Mazda3 fun to drive and a comfortable ride for drivers and passengers alike.
At the higher end, Mazda will continue to offer premium leather trims, a sleek but sophisticated interior design with nice detailing and a distinct absence of cheap and nasty plastic.
The base-level models might appear spartan to those looking for a more luxurious interior, but they are well catered for at the top end of the trim selection.
The 2022 Mazda3 will also continue to feature Mazda's own i-Activsense ADAS and safety suite, a feature also included in the new CX-30 - a crossover SUV based on this model..
It offers traffic jam assist, front and rear parking sensors, 360-degree monitor, smart brake support and much more.