2018 Kia Sportage Owner's Manual
---
You can view the 2018 Kia Sportage Owner's Manual further down the page underneath the image of the cover.
Clicking on the "view full screen" button will take you to a full screen version of the manual.
Manual Cover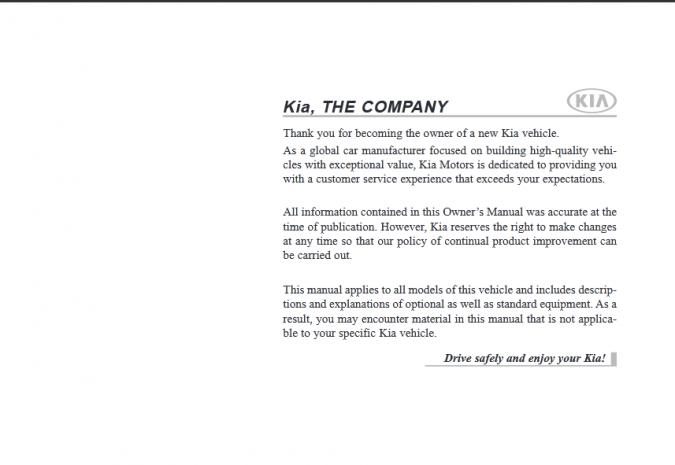 2018 Sportage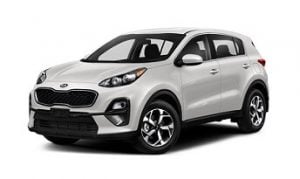 The 2018 Kia Sportage is a compact crossover that aims to impress potential buyers with its stylish exterior and minimalistic interior. This 2018 model offers incredibly good value for money, with more standard features than many of its competitors, like the 2018 Ford Focus and Hyundai Ioniq. However, the Kia Sportage does have a very poor fuel economy and lacks practicality due to a small boot. Overall, it's a great compact car, but there just might be better options out there.
The 2018 model stays pretty much identical to the 2017 Kia Sportage. The only notable changes are the inclusion of safety features to less expensive models. The company has also mixed around the contents of option packages. Other than this, the 2018 Sportage is the same as its predecessors.
Base Sportage's come equipped with a 2.4-liter incline four-cylinder engine as standard. This produces 184 horsepower and is extremely disappointing to drive. Not only does the engine feel slow, but it's also incredibly unrefined. For instance, the engine produces a lot of vibrations and noise which seep their way into the cabin, making for a very unpleasant journey. Luckily, Kia also offers a turbocharged 2.0-liter incline four-cylinder producing 240 horsepower. This engine is leaps and bounds better and definitely worth the money. In fact, with this engine installed, the Sportage will beat pretty much any compact car in a race.
The overall ride of the 2018 Sportage is very respectable. The suspension makes for a comfy ride but doesn't compromise performance. And the steering is accurate and responsive, which improves the overall driver experience.
The interior of the 2018 Kia Sportage is very pretty if a little impractical. Depending on your trim level, you'll either be greeted by high-quality plastics or a leather trim. The biggest problem with the interior, however, is the lack of cargo space, which is seriously below average for a compact car.