Volkswagen Polo Owner's Manual
---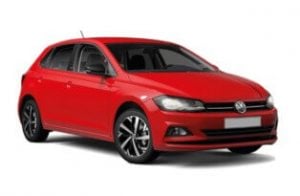 About The Polo
Introduced for the first time in 1975, the Volkswagen Polo is the German automaker's flagship supermini.
Most of the sales of the car occur in Europe but some models are exported out into Asia and the Americas where the model is available as a hatchback or (in limited numbers) as a sedan (called the Derby, Vento or Ameo).
Its chassis has been used as a base for many other Volkswagen group superminis including the Audi A1, SEAT Ibiza and Skoda Fabia.
Volkswagen has even used the chassis to create subcompact crossover SUVs across its brands such as the Skoda Scala.
The latest version of the Polo on sale is the sixth generation that entered the market in 2016 and promised updates to all elements of the vehicle.
Most notably it is the first version of the car to be available without a 3-door option in order to cut down on manufacturing costs.
It is said that the boot space has increased by 25% and the car can come complete with an all-digital dashboard if upgraded.
Standard sixth-generation Volkswagen Polos come with intelligent driver-aids such as front collision detection, blind spot assist and emergency stop.
All of these new features and technology are fully explained within the relevant owner's manual.
You can find PDF versions of the manual documents on this page, simply choose the correct year to view it in your browser.