2021 BMW X1 Owner's Manual
---
You can view the 2021 BMW X1 owner's manual further down the page underneath the image of the cover.
Clicking on the "view full screen" button will take you to a full screen version of the manual.
Manual Cover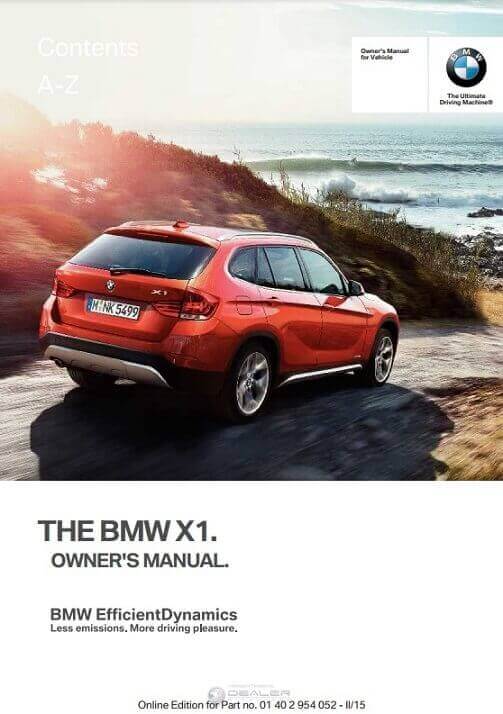 2021 X1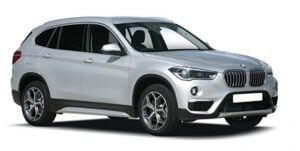 When the BMW X1 first came onto the market in 2009 they were sold as a rear-wheel-drive subcompact crossover SUV.
With the move to the second generation (which this 2021 model is a part of) the company changed it to a front-wheel-drive as standard.
As a front-wheel-drive car, it benefits from a lower overall weight thanks to the lack of a prop shaft to transfer the engine's power to the rear wheels.
With crossover SUVs being known for their low weight (being one of the biggest selling points) in comparison to traditional SUVs this was a big plus.
To create the X1 the company took the 3-Series chassis and shortened it, then added an SUV-like body on top with limited features to keep weight and costs down.
It was designed with young and older drivers in mind who were feeling the pinch from rising fuel prices during the 2000s.
This 2021 model however is a part of the second generation BMW X1 that first came in during 2015 and is sold as a short or a long-wheelbase version (for the Chinese market).
It was moved away from the 3-Series chassis and onto the lighter one used by their range of Mini models.
These 2021 models are available with an optional four-wheel-drive system if desired when purchasing and a plug-in hybrid system for bringing fuel costs down further.