Cadillac XTS Owner's Manual
---
You can find 7 different owner's manuals for the Cadillac XTS on this page that are in the PDF format.
Yearly XTS Owner's Manuals
The years available stretch from 2013 through to 2019 and to view the manual you just click the name underneath.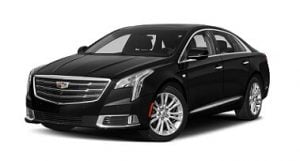 About The XTS
The luxury full-sized sedan Cadillac XTS started rolling off the production line in 2013 for the North American market and 2014 for the Chinese one.
This car was produced as a replacement for the DTS and STS though it is much larger and a lot more luxurious.
Its Epsilon II platform is shared among many other brands under General Motors ownership such as the Chevrolet Malibu and the Buick LaCrosse.
For the American market, a 3.6 litre V6 is available under the hood and Chinese markets have the choice of a 2 litre turbocharged engine to get around vehicle taxes in the country.
If you opt for the V-Sport trim then you can also choose a twin-turbocharger addition for your engine.
For those who weren't after a high-performance version of the car they could go for a less-hardcore trim such as:
Luxury
Platinum
Premium
Premium Luxury
Transmission is also limited to a 6-speed automatic only though that can drive either the front or all wheels, decided at the point of purchase.
Inside the XTS you will find a luxurious interior with technology such as dual-zone climate control and adaptive cruise control.
A long wheelbase "XTS-L" version was also introduced, popular with chauffeur-driven executives.
The car received a face-lift in 2018 improving the front and rear styling to keep the XTS up with the rest of the Cadillac range.
Sales peaked in the second year that this car was on sale and has slowly declined since as many drivers seem to be switching to SUVs as the technology and choice get better.
In 2019 the American luxury auto manufacturer brought in the CT5 that is intended to replace this model.