Cadillac CT5 Owner's Manual
---
You can find 4 different owner's manuals for the Cadillac CT5 on this page that are in the PDF format.
Yearly CT5 Owner's Manuals
The years available stretch from 2020 through to 2023 and to view the manual you just click the name underneath.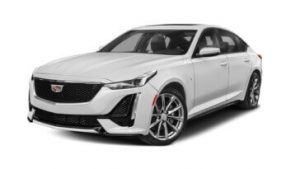 About The CT5
The Cadillac CT5 is a fastback style mid-size luxury car built in the United States of America by the General Motors auto conglomerate.
These owner's manuals linked to from this page are a comprehensive guide for this luxury vehicle.
Read them to learn about the various features of the CT5, how to best take care of this car and all there is to know about its operation.
This model has been introduced to the range to replace the CTS and XTS models that have both seen sales dwindle as buyers switch to crossover SUVs.
Design elements of the car such as the total shape have been taken from the original Cadillac range of the 1940s to differentiate them from the rest of the market.
Sales began in 2019 for the CT5 and buyers had the option of 4 levels of trim, ranging from the entry Luxury through to the V.
All trims (Luxury, Premium Luxury, Sport, and V) have the option of adding semi-autonomous technology to the car to make driving easier and safer.
Two choices of engine exist with modest buyers opting for the 2-litre turbocharged unit and performance-hungry ones going for the twin-turbocharged 3-litre V6.
Only one transmission choice exists for the first-generation CT5: a 10-speed automatic sending power to the back wheels.