Skoda Superb Owner's Manual
---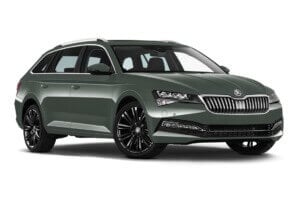 About The Superb
The Skoda Superb we know today was actually a model that existed way back in the 1930s-1940s and is unrecognizable to the car you will see on roads today.
These owner's manuals are an important component of the car ownership experience because it provides you with all the necessary information to keep your car running smoothly.
This version is a large family car that the Czech car manufacturer brought into production in 2001 and has been available as a saloon or estate car.
Underneath the original Superb's is a platform that is shared with many Volkswagen brand cars such as the Passat and the Audi A4 – though it's a stretched-out version of those.
When the third-generation model was released in 2015 the platform was changed and the new version shares it with the Volkswagen Golf and the Skoda Octavia to name a few.
With the change in platform came other noticeable changes such as the wheelbase were longer and the width of the car was wider.
A great addition to the third generation Superb is the plug-in hybrid system that allows the car to be driven electricity-only during short journeys.
The hybrid system also has the ability to capture potentially lost energy during braking to recycle later to improve fuel economy.
When buying the third-generation model you do have a vast choice of trims to choose from that control the level of features in the car such as:
Laurin + Klement
S
SE
SE Business
SE L
SE L Executive
SE Technology
Sport Line
Sport Line Plus
Safety ratings for the Skoda Superb have always been pretty good with the 2nd and 3rd generation models scoring 5 out of 5 stars with Euro NCAP testers.