Skoda Octavia Owner's Manual
---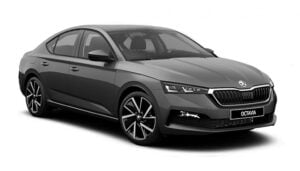 About The Octavia
The original Skoda Octavia name goes way back to the late 1950's where it was used for a completely different compact family car.
This page links to various Octavia owner's manuals and provides instructions on how to use your car for the common tasks that you may need to perform with your vehicle.
That line ran for just over 10 years until being discontinued in 1971. In 1996 the Octavia badge was revived and brought back as another compact family car more resembling the model you can buy today.
Looking at the history of the car over the last 3 decades since it was introduced again you will see a vast history of trims, engines and body styles.
Octavia's have been available as an estate or sedan with power going to the front or all wheels.
Choices of trim have been vast, from the simple "Classic" and "Ambiente" through to the performance-focused vRS.
The performance vRS trim has been popular with many drivers as it gives them a sports car that can be used for day-to-day driving as well – much like the Ford Focus RS/ST.
Underneath the body, you will find a chassis that is shared across many of the other Volkswagen brands such as:
So far the Skoda Octavia has been through 4 generations of redesign (since its re-introduction in 1996) with the most recent being delivered to customers in early 2020.
New fourth-generation examples have the option of 2 different plug-in hybrid power-trains, both have the same 1.4 litre turbo petrol engine but buyers can opt for a smaller or larger electric motor.
Generation 4 Octavia's are only being built in the company's home country of the Czech Republic and is noticeably much more stylish than the last version.
Inside customers will find a suite of new comforts such as 2 desperate infotainment touch screen displays, wireless smartphone charging and active collision detection and avoiding by the car.