2021 Subaru Legacy Owner's Manual
---
You can view the 2021 Subaru Legacy Owner's Manual further down the page underneath the image of the cover.
Clicking on the "view full screen" button will take you to a full screen version of the manual.
Manual Cover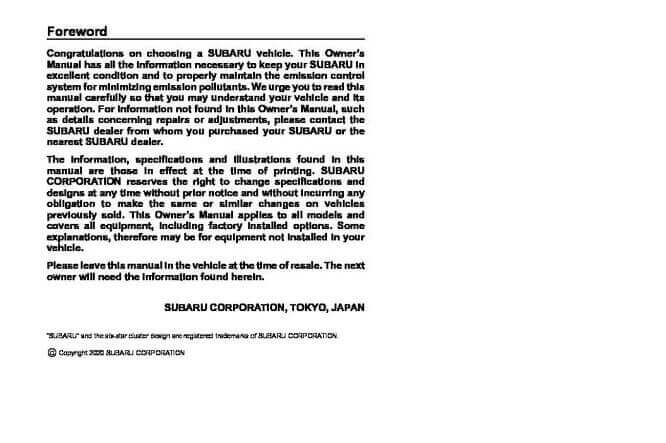 2021 Legacy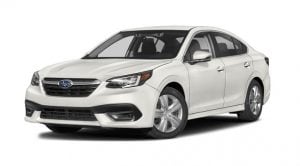 When the first Subaru Legacy was released in the late 1980s it was hard to avoid it, selling in huge numbers and appearing in the World Rally Championship.
Eventually, as the Legacy grew in size the company decided to introduce a shrunken version that they called the Impreza, which then took over in the rally events.
The Legacy was then focused on being the Japanese automaker's mid-size car, an important segment of the market with huge numbers of sales possible.
Customers loved the Subaru signature configuration of a boxer engine mated to a permanent four-wheel drive - giving a low center of gravity and amazing traction.
Although this led to slightly higher running costs due to the increased weight of the running gear it meant the car was safer and easier to drive.
Even to this day, the 2021 Subaru Legacy has retained this heritage drivetrain setup and uses the same engine that is found in the Ascent crossover SUV model.
Inside the car, it's packed full of modern technology including a camera system that checks for driver fatigue to alert the risk.
You can find out about all of the hidden features that may not be so obvious at first inside the 2021 Subaru Legacy owner's manual.
A copy of the PDF version of that manual is kept on this page to be read, downloaded or even printed off.