2020 Subaru Legacy Owner's Manual
---
You can view the 2020 Subaru Legacy Owner's Manual further down the page underneath the image of the cover.
Clicking on the "view full screen" button will take you to a full screen version of the manual.
Manual Cover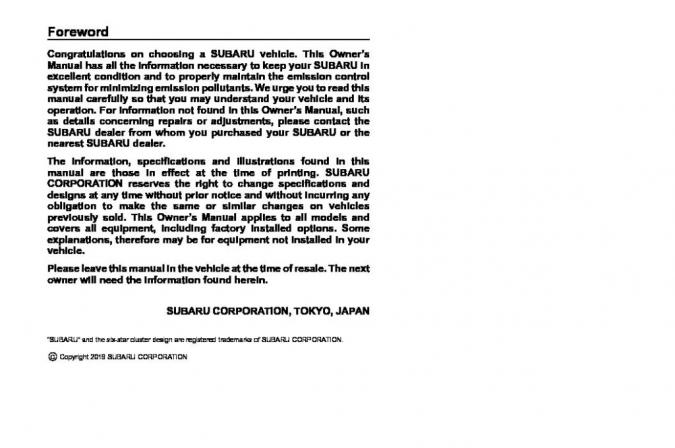 2020 Legacy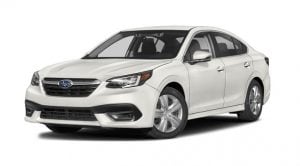 When the first Subaru Legacy's hit the roads in the 1980s they were classed as compact cars (like the Toyota Corolla), then as the company added to it the classification changed to mid-size.
Over the years since the tradition of adding more and more to the car has continued and this seventh-generation 2020 model is packed with features.
Underneath is the Subaru Global platform used under almost all of the company's cars in production today.
Outside, the styling of the car has changed very little compared to the sixth generation.
Owners of the 2020 model will find several new features stick out such as facial recognition which checks for driver fatigue and the 11.6-inch touchscreen infotainment system.
These new features can be hidden away and out of plain sight so it's best to read through the 2020 Subaru Legacy owner's manual in its entirety.
A copy of the official manual in PDF format is kept on this page so that you can browse to your heart content, download it or print off a physical copy.
If you flip through to the later chapters you will find guides on how to maintain your 2020 Legacy yourself and keep it safe and reliable while retaining its value.