Toyota Hilux Owner's Manual
---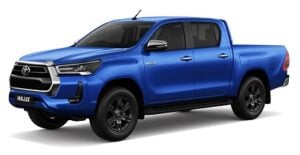 About The Hilux
The Toyota Hilux has had a long and varied existence since its introduction by the Japanese auto manufacturer in the late 1960s.
Most of the models have been sold as pickup trucks with either 2 or 4 doors though several spin-off models have been produced over the decades.
In 1984 the company used the Hilux platform to launch an off-road camper called the Trekker, though this was renamed to the 4Runner for the North American and Venezuelan markets.
During the mid-1990s the Hilux was discontinued in the USA as smaller pickup trucks struggled to sell, instead, Toyota focused on their Tacoma model in that region.
When it was on sale in the USA the model was known as the Toyota Pickup in just that region.
The truck had an incredible reputation for being indestructible with British motoring magazine Top Gear performing elaborate stunts to prove its toughness, such as destroying a building with the truck parked on top of it.
It was originally classed as a compact pickup truck but in 2004 was reclassed as a mid-size version due to increased comfort and safety equipment fitted.
During most of its life, the Hilux has seen the Nissan Frontier/Navara as its closest competitor – brought in by the also Japanese automaker during the 1980s.
We keep many Toyota Hilux owner's manuals in PDF format that you can find by year within the list on this page.
Early Toyota Hilux Models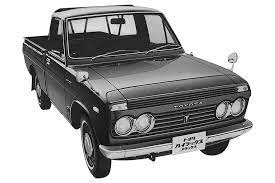 If you take a look back at the models on sale in the 1960s and 1970s you will find that they were marketed with smaller displacement engines.
Over the years the company uprated the engine size to help the growing pickup take on more cargo and increased number of passengers as the cab size grew too.
Sales grew from the modest 33,000~ originally sold in 1968 to surpass 300,000 in 1980 thanks to the recent introduction of a 4-door cab option and different bed sizes.
Modern Toyota Hilux
In 2007 the Hilux reached a new record, selling over half a million units worldwide, an impressive figure considering they pulled the model out of the North American region.
This 2007 model was an example of the recent introduction of the seventh generation in 2004 with a wide range of economic as well as powerful engines.
2012 saw the sales almost hit the three-quarters of a million mark as the company achieved new levels of fuel efficiency using in-house technology.
Toyota Hilux's that are on sale now boast LED lights and engines that can deliver incredible levels of torque or efficiency depending on driving style.