2013 Toyota RAV4 Owner's Manual
---
You can view the 2013 Toyota RAV4 owner's manual further down the page underneath the image of the cover.
Clicking on the "view full screen" button will take you to a full screen version of the manual.
Manual Cover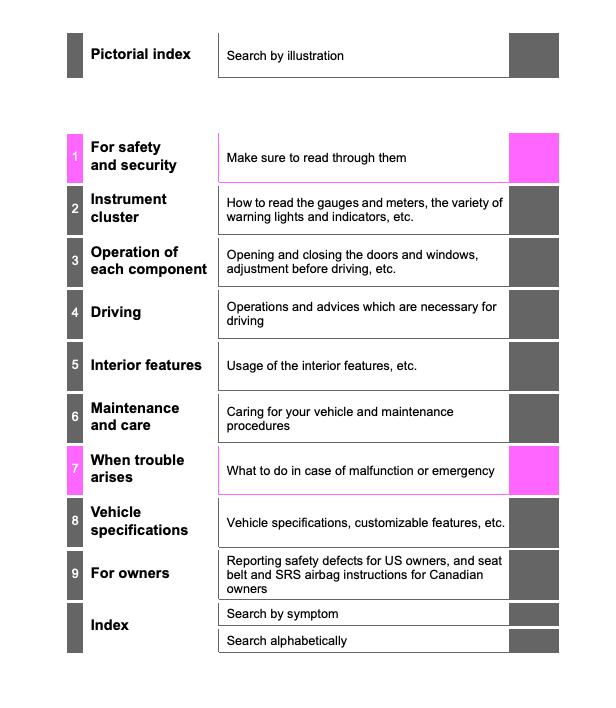 2013 RAV4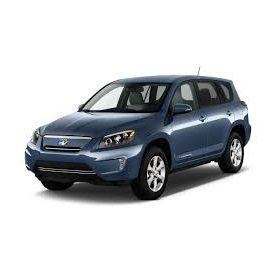 In 2013 the new fourth generation of Toyota RAV4 finally reached the Australian and United Kingdom markets.
Buyers were able to choose from a variety of gasoline and diesel engines as well as transmissions such as manual, automatic and CVT.
This new version of the RAV4 saw a huge change away from the previous utilitarian design of 2012 - most notably the spare wheel was removed from the rear door.
A hybrid version of the car was finally put on sale with this new 2013 version of the car for the first time too.
This hybrid version of the car pairs up a 2.5-liter gasoline engine for the front wheels of the car with an electric motor for the rear.
The motors are powered by a battery underneath the rear seats that is charged up using the potentially lost energy from braking, reducing fuel usage in the process.
China also saw the first local production in 2013 in Changchun, Jilin with smaller engine displacement options when compared to other markets.
You can learn how to maintain all of the different models using the Toyota RAV4 owner's manual PDFs on this site.
This particular manual is for the 2013 version and features chapters covering safety and the infotainment system also.
Maintenance of the RAV4 is pretty simple and towards the rear of each of the manuals are visual diagrams of the processes needed to change filters and oil for example.
As this is a PDF you can easily download the document to your device or computer and print it out all free of charge.