2013 Ford F-150 Owner's Manual
---
You can view the 2013 Ford F-150 Owner's Manual further down the page underneath the image of the cover.
Clicking on the "view full screen" button will take you to a full screen version of the manual.
Manual Cover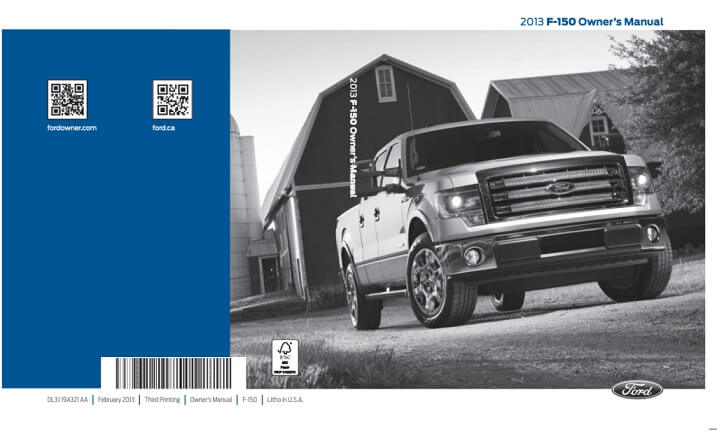 2013 F-150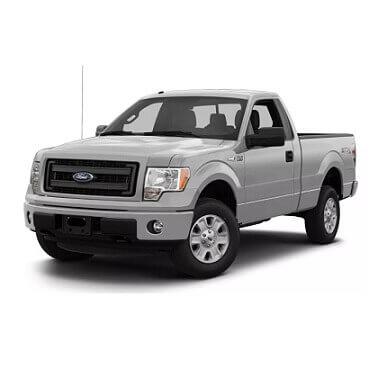 This 2013 Ford F-150 is among some of the last of the twelfth-generation before the 2015 new model came in.
Ford started to experiment with the newer chrome grille on this 2013 model that would then become the norm going forward for most pickup trucks on sale in the USA.
You can see the changes through the years by browsing the Ford F-150 owner's manual hub on our site that lists all of the PDFs available.
Adding a chrome grille to the front of these trucks helps move it away from the usual utilitarian look and towards executive styling.
With many domestic buyers purchasing pickup trucks as the manufacturers reduce the running costs this helps in many ways.
A new range of optional alloy wheels was added to the lineup on the 2013 Ford F-150, again to help the car appeal to non-commercial customers.
The FX Appearance package gained new seat materials and Platinum trimmed versions gained 2 new cloth types.
Those seeking a lot more power could now also opt for the 6.2-liter V8 that was added to the XLT, FX2, and FX4.
On the left of this description, you can find the official PDF version of the manual for the truck to download and even print off.