2016 Toyota RAV4 Owner's Manual
---
You can view the 2016 Toyota RAV4 owner's manual further down the page underneath the image of the cover.
Clicking on the "view full screen" button will take you to a full screen version of the manual.
Manual Cover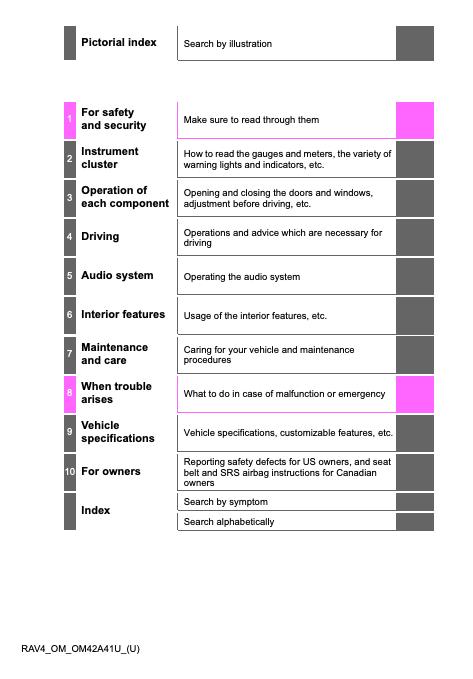 2016 RAV4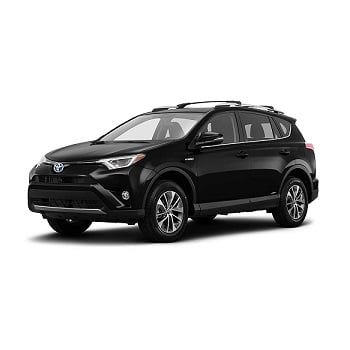 The Toyota RAV4 continues to be a massive success since its introduction in 1994.
It changed the automobile market by showing us that we can have the benefits of an SUV without the heavy undercarriage that pushes fuel bills up.
Inside the car, it is roomy and offers plenty of space for passengers, cargo and technology.
The crossover SUV market that this car created is now occupied by most automakers around the world with Toyota having a range that exceeds just the RAV4.
If you desire a smaller version of this car then you can opt for the subcompact crossover SUV Toyota C-HR introduced in 2018 in the USA.
You can compare the differences between the 2 models by going to the Toyota RAV4 owner's manual hub on this site.
The smaller model uses the same platform as the Prius and is sold in a luxury version through Lexus as the UX.
2016 marked a new landmark for the RAV4, the car began production in Russia to keep up with demand in that region, making it the 6th location worldwide to assemble this car.
In the previous year, the compact crossover SUV received a face-lift that saw the front-end be redesigned with LED headlights and a new infotainment system added in-car.
You can learn all about the features included in the 2017 RAV4 by reading through the PDF version of the owner's manual embedded on this page.