2017 BMW X5 Owner's Manual
---
You can view the 2017 BMW X5 owner's manual further down the page underneath the image of the cover.
Clicking on the "view full screen" button will take you to a full screen version of the manual.
Manual Cover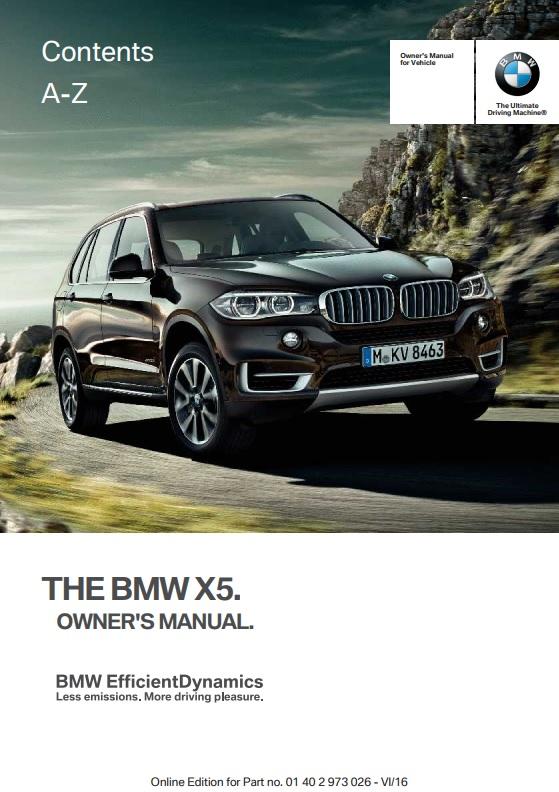 2017 X5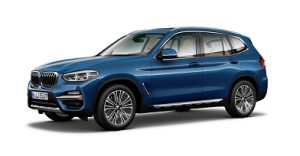 The 2017 BMW X5 is a luxury SUV that attempts to pull out all the stops, and outclass its competition, like the Volvo XC60 and Jaguar F-Pace. The 2017 X5 features great performance, incredible handling and a very luxurious interior. In fact, there's not much more you could ask for from an SUV, making the new model one of the best luxury SUVs on the market.
The 2017 model is part of the second generation of X5's and stays pretty much the same as the 2016 BMW X5. Some minor changes have been made to the equipment you get in each trim, for example, but other than that, the 2017 model is the same as its predecessor.
Under the hood, standard X5's come equipped with a 2.0-liter diesel engine, which produces 215 horsepower. This might not sound like a lot, especially for a bigger car, but the diesel is actually a great choice. It performs well, can cope with any task and is also very refined. If you're looking for something a little more powerful, you can opt for a 567 horsepower engine. This will propel the X5 from 0-60 in just over 4 seconds, which is incredibly quick for a car of this size and makes the X5 one of the fastest luxury SUVs on the market.
The overall ride of the 2017 BMW X5 is also pleasing. The suspension is soft, yet sporty, allowing you to make the most of the engine without being uncomfortable. And the steering makes the X5 feel agile and sharp, which adds to the driving experience.
The interior is another selling point for the X5. Not only is it luxurious, with high-quality leather upholstery, but it's also incredibly practical. There's enough legroom for every passenger, and a boot big enough to fit several suitcases.