2022 BMW X5 Owner's Manual
---
You can view the 2022 BMW X5 owner's manual further down the page underneath the image of the cover.
Clicking on the "view full screen" button will take you to a full screen version of the manual.
Manual Cover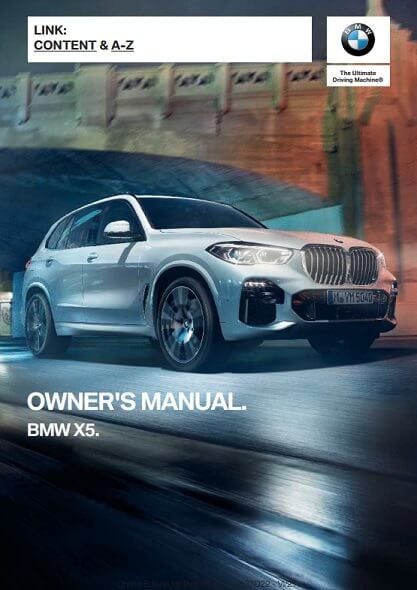 2022 X5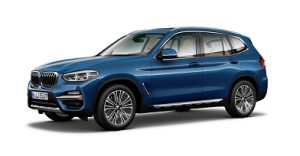 The 2022 BMW X5 is part of the recently introduced fourth generation of this mid-size luxury crossover SUV.
This fourth-generation only came in during 2018 and shares its platform with many more models than before.
Originally BMW created the X5 by taking the 5-Series and sticking an SUV-like body on top.
Now, this model shares its chassis with a diverse range of cars such as the smaller X3 and the even smaller X1.
It boasts advanced features such as four-wheel steering and airbag-controlled suspension that allows the driver to change the ride height on the go.
All of the models are full-time four-wheel-drive but a few rear-wheel-drive 2022 X5 examples are available in the USA.
For 2022 a new special edition trim has been added to the order sheet called the Black Vermilion.
This Black Vermilion version of the car is painted matte-black with a shiny red grille in the front.
Inside of this special edition 2022 X5 is a glass gear-shifter and Merino Black leather upholstery with red piping.
Only 350 of these 2022 models will be created and inside of the car, they feature a Harmon/Kardon stereo system.