2017 Dodge Ram 1500/2500/3500 Owner's Manual
---
You can view the 2017 Dodge Ram 1500/2500/3500 Owner's Manual further down the page underneath the image of the cover.
Clicking on the "view full screen" button will take you to a full screen version of the manual.
Manual Cover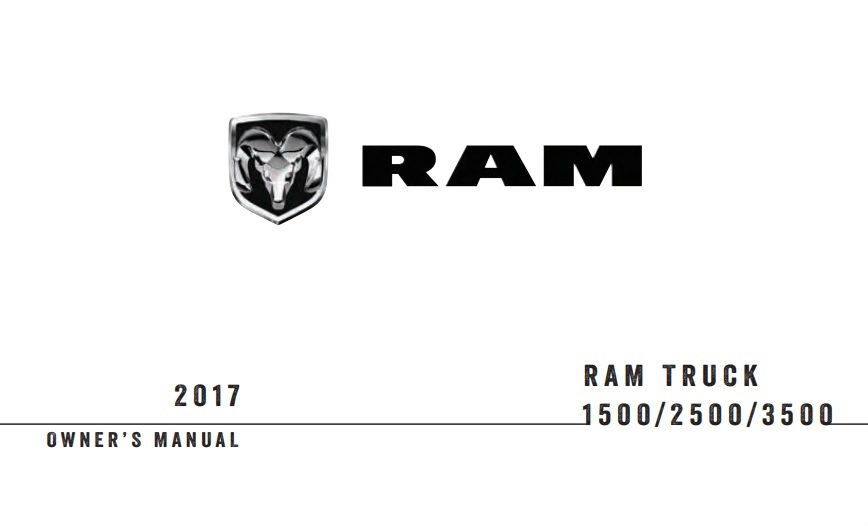 2017 Ram Pickup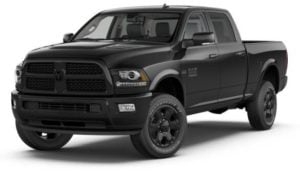 The 2017 Dodge Ram 1500 is a full-size pickup that aims to attract buyers with its vast range of trims and specifications. One of the most appealing features is the optional beefy V8 engine, which packs more power than some of the Ram's competitors, such as the Chevrolet Silverado and GMC Sierra. However, the 2017 Ram does feel dated in several areas, which can cause many to prefer competitor models.
The 2017 model is very similar to the 2016 Dodge Ram 1500. Some changes have been made to the trim levels, like the addition of a better infotainment system in the 'rebel' spec level. Other than this though, the 2017 model stays exactly the same as its predecessors.
Standard Ram 1500's are fitted with a 3.6-liter V6 under the hood. This produces 305 horsepower and feels pretty powerful, especially for a base model. It'll be able to handle nearly everything you throw at it and is a great choice if you're on a budget. If you can afford it though, the company does offer a Hemi V8. This allows the Ram 1500 to accelerate quicker than many of its rivals and is one of the most exciting engines ever put in a pickup.
The overall ride is a little disappointing. Whilst no pickup has a great ride, the 2017 1500 is notably poor. You will feel pretty much every bump on the road, and offroad tracks can be near-on spine breaking. The steering is pleasant though and helps the Ram 1500 to feel pretty agile for its size.
As for the interior, the 2017 Ram 1500 is very pleasant. The car features one of the roomiest cabins of any pickup, and it's pretty stylish too. There's a big boot for practicality and a decent 8.4-inch infotainment system to keep you occupied as well.